Technical Analysis of AUD/NZD for June 03, 2016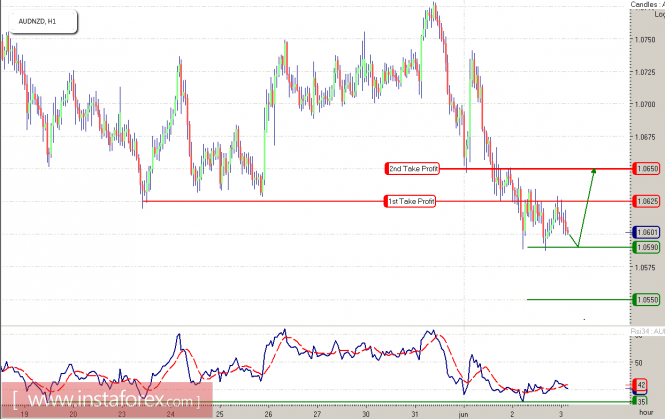 1.0590 is a major fibonacci projection level and also a graphical support level seeing how the price has bounced off it twice forming an impending double/triple bottom formation. This is in line with our AUD strength we're expecting (see AUD/USD analysis) as we expect a bounce from here. 1.0625 is the 23% fibonacci retracement (+ graphical resistance) and 1.0650 is the 38% retracement and graphical resistance.

Trading recommendations :

Buy now and add onto your position if the price drops to 1.0590 again. 1st take profit: 1.0625. 2nd take profit: 1.0650. Stop loss: 1.0550.

The material has been provided by