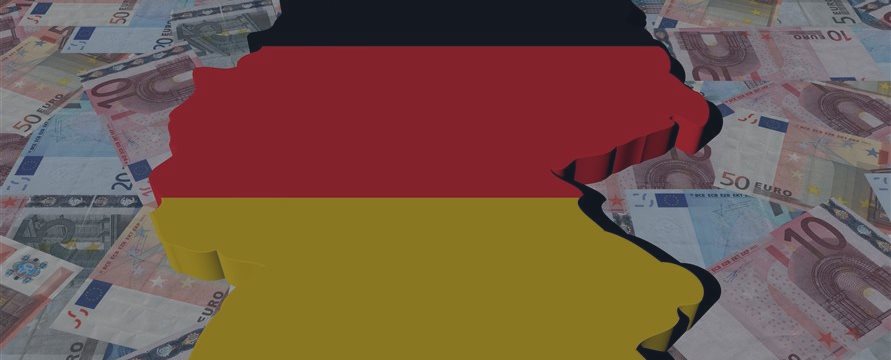 Official data released earlier Thursday showed that exports in the Europe's largest economy suffered its biggest fall in exports since the dark days of the financial crisis.
Exports tumbled by 5.2% in August compared to July, according to new data from the Federal Statistics Office. It suggests the problems in China, and the wider slowdown in other emerging markets, is hurting demand for German products overseas. Analysts had only expected a 0.9% fall.
Imports fell by 3.1%, indicating domestic demand is weakening too. That means Germany's trade surplus shrank to €15.3bn, from €25bn in July.
On an annual basis, exports were still 5% higher than in August 2014. But demand appears to have faded over the summer:

This is how China's rebalancing hurting Germany: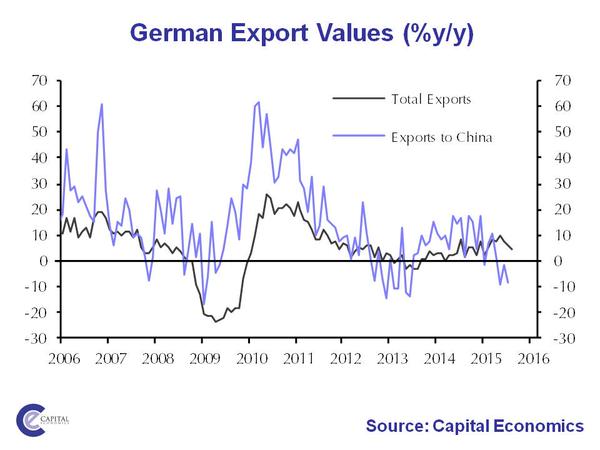 Germany's DAX has shed 51 points, or 0.5%, in early trading, before recovering to 9.985,64, up 0.2%. Exports such as pharmaceuticals firm Bayer and chemicals giant BASF are among the fallers.
Shares in Deutsche Bank have dropped by 2.5% in early trading.
That's a smaller fall than feared, as traders digest the news that it will lose €6bn in the third quarter of 2015, its biggest quarterly loss in at least a decade.
The euro seems to have shrugged off the downbeat data trading 0.46% higher against the dollar, at 1.1290.
EUR/GBP was last seen at 0.7366, up 0.41%.