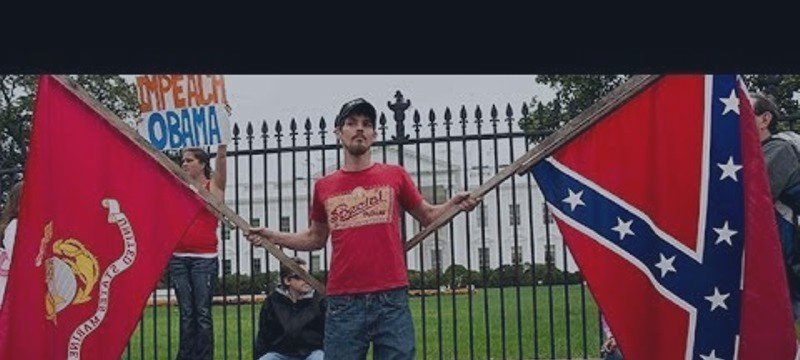 Torn between demands to banish the Confederate flag as a symbol of racial hatred and a desire by some lawmakers to let their states' Confederate Memorial Day ceremonies go on unchanged, U.S. House leaders punted on the issue for now.
"I don't want to see this become a political football," Speaker John Boehner told reporters as the leadership pulled the underlying legislation -- the fiscal 2016 spending bill for the Interior Department and related agencies -- from floor consideration.
The Ohio Republican said he wants "members on both sides of the aisle to sit down and address what, quite frankly, has become a thorny issue."
Democratic Leader Nancy Pelosi didn't let it end there.
She pressed the House to remove Mississippi's state flag, which includes a Confederate emblem, from the some parts of the Capitol complex.
The House voted 238-176 to send the matter to the House Administration Committee, where a similar measure was already pending.
"The speaker offered a thoughtful and responsible way to deal with this issue and Pelosi responded with a cheap political stunt," Boehner spokesman Kevin Smith told reporters.
It wasn't immediately clear how the Republican leadership would resolve the impasse.
Boehner was already in hot water with some rank-and-file Republicans because he had allowed anti-flag amendments to move forward by voice vote Tuesday night, with no opportunity to express opposition. Some had threatened to torpedo the underlying appropriations bill unless Boehner found a way to allow a vote, according to a Republican leadership aide.
Uncompromising Positions
There is "no room for compromise," said Georgia Democrat John Lewis, who worked on civil rights in the 1960s with Martin Luther King Jr. and in 1965 suffered a skull fracture from a "Bloody Sunday" beating in Selma, Alabama.
Fellow Georgian Lynn Westmoreland, a Republican, said in an interview that to him, the Confederate battle flag isn't a racist symbol.
"I've never really given that much thought," Westmoreland said. "In the South you kind of grow up being around it, see it at different venues, whatever.
''To me, the one day -- a state holiday, Confederate Memorial Day -- that these different organizations, whether its the POWs, MIAs, or whatever, or if somebody wants to go honor their descendants (sic) or whatever with a flag on Confederate Memorial Day -- on the one day I don't see that as a problem.''
Before the bill was pulled, New York Democrat Hakeem Jeffries had urged his colleagues to leave intact the Confederate flag restriction added earlier this week to the Interior-EPA appropriations bill, H.R. 2822.
''We have an opportunity today to make a definitive statement, to be leaders not individuals who cower in fear of some narrow-minded Americans who aren't aware that the South lost the war 150 years ago,'' Jeffries said. ''The Confederate battle flag is nothing more than a symbol of racial hatred and oppression.''
Earlier this week, the House had agreed by voice vote to add to the spending bill restrictions on the display and sale of the flag in national parks. Republican Ken Calvert of California proposed paring back some of those restrictions, and a vote had been scheduled today on his amendment.
Calvert proposed codifying a National Park Service memorandum that would allow small Confederate flags on graves of Confederate veterans in states that have designated a Confederate Memorial Day. That memo also specifies that the flags should come at no cost to the National Park Service; that they shouldn't be flown on any cemetery flagpole; and that they be removed as soon as possible after Confederate Memorial Day.
The memo also asked vendors, nonprofits and partners to ''voluntarily withdraw sales in their stores of Confederate flags'' and souvenirs with flag on them.
Boehner didn't say when he might allow a floor vote. ''That bill is going to sit in abeyance until we come to some resolution,'' he said.
Boehner said he doesn't personally support having Confederate flags in the national cemeteries.
The bill was pulled from the House floor hours before South Carolina Governor Nikki Haley was scheduled to sign a bill removing the Confederate flag from the statehouse grounds. A flag-removal ceremony is scheduled for tomorrow.
Still pending in the House is a measure that would require the removal of Mississippi's state flag from House office buildings and the House side of the Capitol. The upper corner of that flag shows an emblem of the Confederate battle flag. The resolution, H. Res. 341, by Mississippi Democrat Bennie Thompson, is awaiting action in committee.
seemore : https://www.mql5.com/en/signals/111434