The Market of trading applications for the MetaTrader platforms features a huge selection of robots and technical indicators from reliable software developers. When we say "huge", we mean that it is the largest and the fastest growing selection of trading apps on the web. In May 2015, the number of different products exceeded 5,000!
Only the Market provides a plethora of programs for MetaTrader - everything from sophisticated artificial intelligence robots to simple indicators. Anyone who wants to improve the level of knowledge and find out new trading ideas, will like the wide variety of financial magazines and books.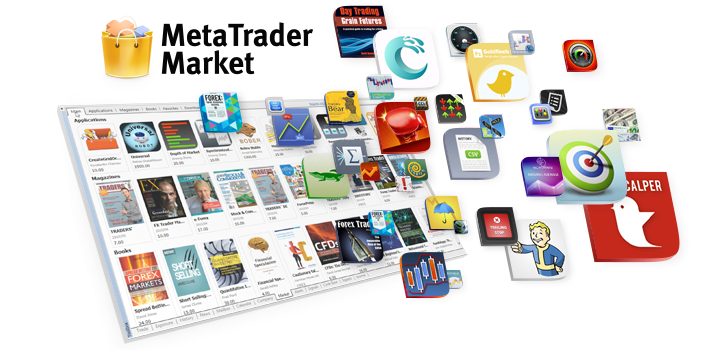 The rapid growth in the products range is not a surprise: traders like purchasing applications straight from the platform, and developers enjoy the convenient and secure store, where they can offer their software directly to traders. The Market has minimized the distance between the seller and the buyer to facilitate search for ready-to-use trading solutions. The recent launch of the product renting option has opened up unlimited testing opportunities for those who wish to thoroughly evaluate a robot before making a decision.

Our latest improvements are aimed at the further expansion of the Market product choice - the latest builds of trading platforms feature streamlined purchasing options. The easy purchase system allows buying applications without using an MQL5.community account - a payment for a product can now be made straight from the trading terminal using one of the available payment systems.
Visit the Market to Evaluate the Widest Choice of Trading Apps!