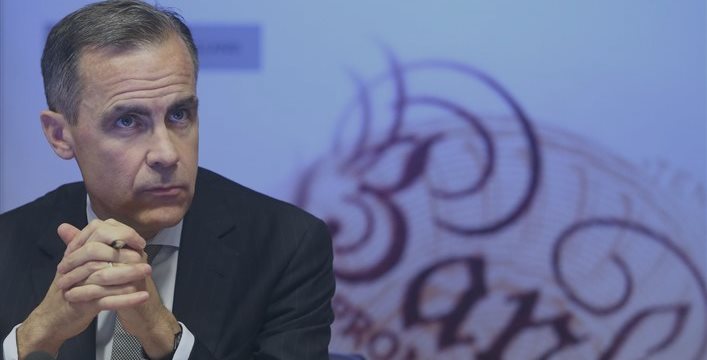 The Bank of England has trimmed its 2015 growth forecast from 2.9% to 2.5%, and for 2016 from 2.9% to 2.6%.
Mark Carney, the Bank of England's governor, meanwhile said gradual interest-rate increases will be enough to get inflation back on track as it has been 0% for a second month in March.
The central bank's view, published in the quarterly Inflation Report on Wednesday, endorsed investors' expectations which show policy tightening may not start until the middle of next year, Bloomberg says.
Deflation could emerge during the year, but inflation was expected to pick up notably towards the end of the year, Mr Carney indicated.

In March inflation was 0% for a second month, far below the Bank's 2% target.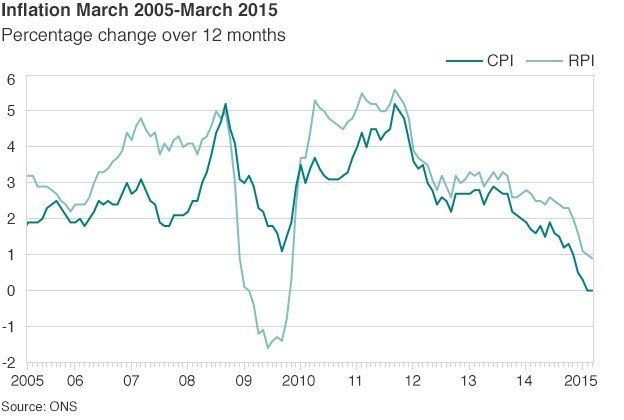 The figure marks the lowest rate of Consumer Prices Index inflation since estimates of the measure began in 1988. The Bank's base rate has been at a record low of 0.5% for more than six years.

A steep fall in energy prices, lower food prices and strong sterling were to blame for the falling inflation, Mr Carney said. These factors explained about three-quarters of the fall in inflation, he said.

However, the Bank's head noted he was relaxed about the low inflation rate and said the factors which had driven it to zero would be "relatively short-lived".
Developments in the labor market are a key dividing point on the Monetary Policy Committee, with some cautioning of potential pressures that may warrant early policy tightening. The BoE noted the differences, saying there is "considerable uncertainty" and a "wide range of views" around estimates of slack in the economy. The MPC's central view has narrowed to about 0.5 percent of output.