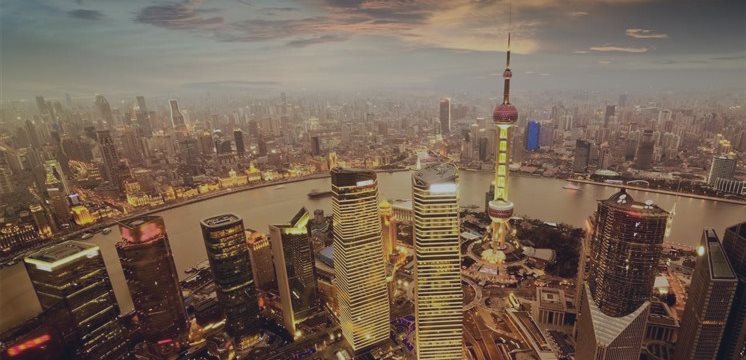 Although China's economic growth seems to be contracting, the mainland's markets still offer good value, Pimco, a fund management giant, said in a note Wednesday.

"China is dealing with a property slowdown and deleveraging of the shadow banking system, and can no longer rely on low wages and a competitive currency to support an endless export boom," Isaac Meng, Pimco's emerging markets portfolio manager, said in the note.
China's central bank on Sunday cut interest rates for the third time in six months, in response to weaker-than-expected economic activity data, raising concerns that the government's annual gross domestic growth (GDP) target of "around 7 percent" could be at risk.
In 2014 the economy expanded 7.4 percent, its slowest pace in 24 years and undershooting the government's target for the first time since 1998.

The mainland's economic growth is expected in "the low 6 percent territory" in 2015, compared with official expectations for around 7 percent.
Poor numbers, however, were not a reason for Pimco to stop investing there, both in fixed income and in stocks.
"The value proposition is clear given the high real rates on offer," when it comes to a fixed income, Luke Spajic, who manages Asian credit portfolios at Pimco, said in the same note. Pimco, which has around $1.59 trillion under management, purchases government bonds and both quasi-sovereign and bank debt.

"We also hold a favorable view on Chinese equities," Sapjic said, noting that Pimco is holding those equities in emerging market equity portfolios and global asset allocation investments. Its China fixed income assets are held in global bond, Asia local bond and global asset allocation investments.
Pimco said it sees client interest in a dedicated China strategy, but it doesn't offer a fund that invests only in China.
The group is not the only one which sees a discrepancy between China's economy and its markets.

"China's economy is not expected to strengthen significantly any time soon," John Higgins, an economist at Capital Economics, said in a note Tuesday. "Indeed, the sustainable rate of growth in China is decreasing, not increasing."
Meanwhile, China stocks seem to actively oppose the gloom, with the Shanghai Composite rising around 36 percent so far this year.
According to Higgins, non-economic factors contributed to China's recent stock-market strength, including authorities' efforts to encourage equity investment and ease regulations, spurring a surge in new account openings by retail investors.
Higgins also said when the rally began valuations were comparatively low and that property sector weakness has encouraged an investment shift toward financial assets from "real" ones.
We should expect a market correction ahead, according to Higgins, with the Shanghai Composite likely trading around 4000 in a year, compared with around 4394 Wednesday.