概要

レビュー (2)

コメント (13)

最新情報
Quants Slope Moving Average Angles
Quants MOVING AVERAGE SLOPE is very powerful indicator to give directional indication and momentum with a trend. The indicator NOT repainter.

You can calculate MA ANGLE efficiently

The profit count starts once signal candle is closed. So it is exact results that would be in live.


Suggested TimeFrame is using it on H1. All options are editable

Tips : Trade swing and trend breakout directions. Renko bars, bolinger bands, support and resistance indicators can improve the accuracy and profitability.
High and lows might found using divergence approach.

Ma slope information is very useful to enter with trend direction and check exit points

You can have Alerts by PushNotifications / Email / SoundAlerts / PopUpAlerts.

You can let me know always if any improvement needed.



Best Regards,
Quants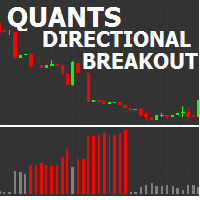 Quants Directional Breakout
Ferhat Mutlu
Quants Directional Breakout is very powerful indicator to give directional indication. The indicator NOT repainter. Suggested TimeFrame is using it on M1 and H1 . There are 3 options for the Daily breakouts , Weekly Breakouts and Monthly Breakouts. Once it cross %0.50 it does indicate it will keep going in to that direction or will reversed based on reaction. The higher the value , higher the chance it will reverse for that day or it will stop move in to that direction. This information is
30 USD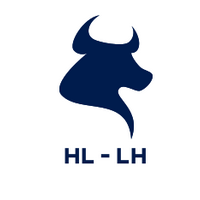 Quants HL Break
Ferhat Mutlu
Advanced calculation made by pure price action to stop lower high and higher low breakouts. It will give you a great reversal points in the market. Once breakout happens it indicate strong reversal. More details can be found at the following forex thread : https://www.forexfactory.com/thread/post/13166006#post13166006 Some more statistical details are here  https://www.forexfactory.com/thread/post/13163003#post13163003 Following are buffers to make it work on your EA : The indicato
30 USD
-Added MA Price in to options
-Treshold input for the signal Degree is added
-Alert Bar Count indexing is improved
- V4 Release
- ADDED Signal Buffers for the EA Developers
- Miss Typed Alerts Fixed
- Width input error Fixed