Author:
Code: me.
Idea: Richard Davoud Donchian --> http://en.wikipedia.org/wiki/Donchian_channel

Description:
The upper line shows the highest high of n bars.
The lower line shows the lowest low of n bars.

Image: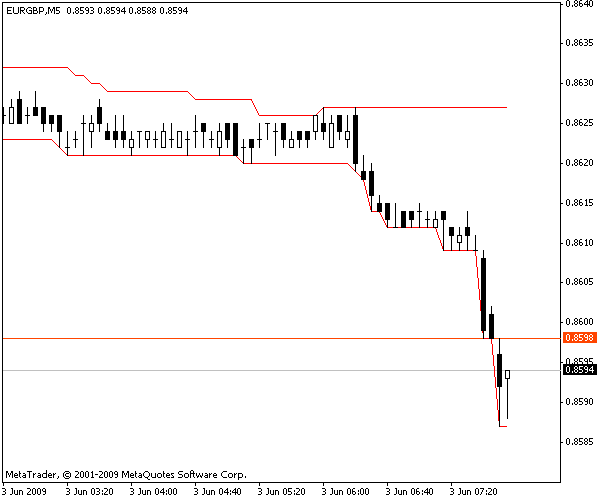 Tested, yes. But not excessively. Use at your own risk. Feel free to modify or do whatever with it.