This is a classic trading strategy based on two Moving Averages crossover. Buys when fast MA crosses slow MA from below and sells when fast MA crosses slow MA from above.
This code can be used in both MetaTrader5 and MetaTrader4. Just change the file extension from .mq5 to .mq4 and compile the file in MetaEditor.
This expert advisor is designed with visual strategy builder - Mission Automate. Code is generated automatically. More info: https://www.mql5.com/en/articles/4951
This EA is available as a template in a free demo version, so you can easily modify / customise it without programming.
Parameters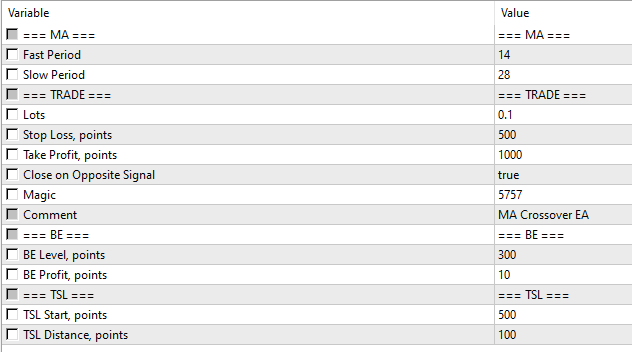 Examples