Interesting script?
So post a
link
to it -
let others appraise it

SL&TP Values - indicator for MetaTrader 4
Views:

102764

Rating:

votes: 116

Published:

2017.11.29 10:41
You are missing trading opportunities:

Free trading apps
Free Forex VPS for 24 hours
Over 8,000 signals for copying
Economic news for exploring financial markets

If you do not have an account, please

register
Indicator displays the value of defined stop loss and or take profit in the deposit currency.
Note: It calculates an estimated value based on a simple calculation and does not take into account brokerage commissions.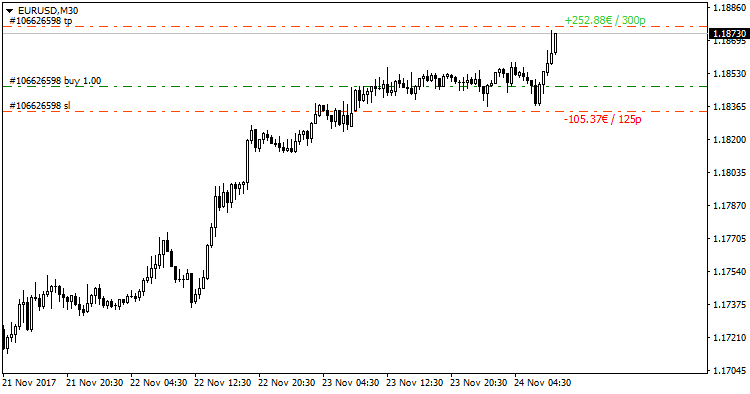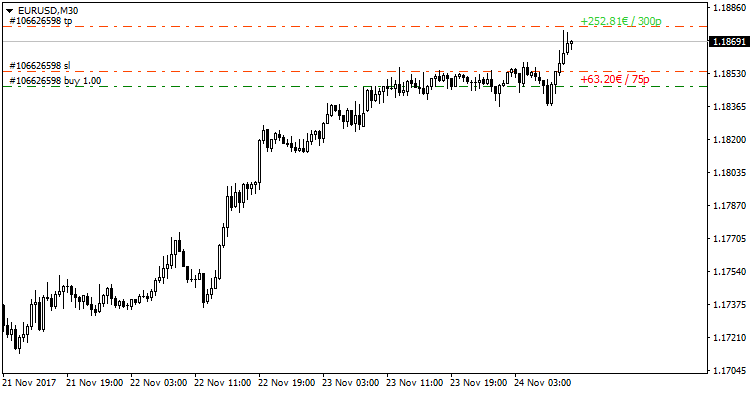 CEquityHstBar
CEquityHstBar - library for showing the equity of EA back-testing by the offline chart.

Self Optimizing RSI or MFI Trader
This robot optimizes the values it uses for overbought and oversold based on what would have been profitable during the Optimization periods(bars) back. Using the strategy of selling when the index indicator crosses below overbought and buying when the index indicator crosses above oversold.

Center of Gravity Modification
Center of Gravity Modification 2018.

TradePanel
Simple one click trade panel, typically useful for scalpers and day traders.