This EA is based on Forex Fraus (for M1) which was made by Dmitriy Zaytsev: Forex Fraus (for M1).
I added limitation of positions, multi-currency trading. This EA can trade five pairs together and set the maximum number of positions for each pair.
Properties: Pair Symbol and max number of positions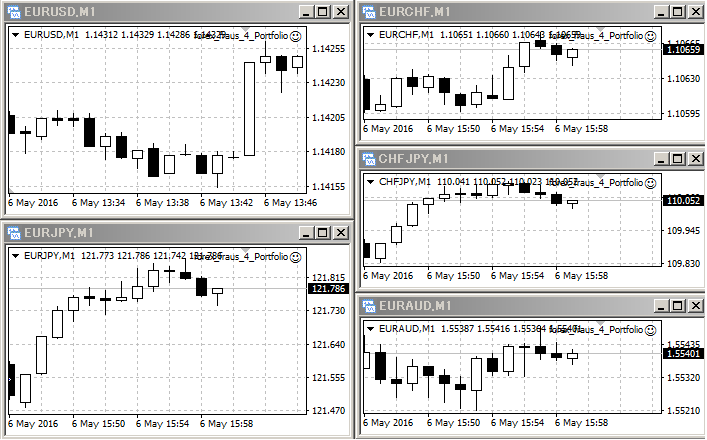 Caution:
If the pair value is spelled wrong, this pair does not work.
EURUSD, EURCHF, EURJPY, CHFJPY, EURAUD, these pairs are examples. I do not have any optimization.
I used FXCM, when I tested this EA.
If you use this EA, that's your self-responsibility.
Additional Information:
If you use XM.com Micro account, you have got to spell symbol of XM.com in value of pair, for example EURUSDmicro, EURCHFmicro.

If Trailing Stop value is smaller than the stops level on points, Profit Trailing function doesn't work. In this case, you can see OrderModify error 130 in Journal.
The stops level is different depending on currency, broker. You can check the stops level at the currency contract specification.