Description:
With warm help of WHRoeder, I finally finished this, many people wanted it for years. ----Manually draw a verticle line, this script will draw a text tip of the bar's LOCAL time. Move verticle line around, tip will change accordingly. Very simple code, no dll things.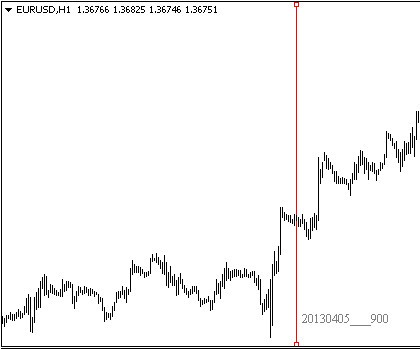 Recommendations:
If anything goes wrong, check if there's 1 and only 1 verticle line in chart.

Regarding timezone, you have to google and find out your broker's GMT time zone..... put it in extern ini....

And remember a script will end if you close MT4 or switch chart's timeframe. Must re-attach.

Any suggestion is appreciated... better name...bug...better code, I'll try, no garrenty.