CAD loses quickly

Today we'll have a closer look at the Canadian Dollar.
So let's start with it's major pair USDCAD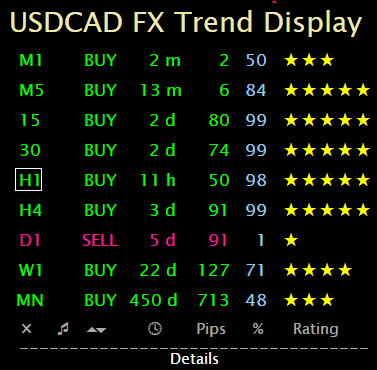 The last SELL trend on D1 is about to break soon and once it's broken
we'll see the perfect line up from M1 up to MN.
So let's move on to our in-depth currency strength analysis.

USD and CAD were strong and floated around each other which is why my long trade from last week didn't work.
But since I use 3 FX Power instances in one sub-window (thanks to our VIP member Alin) things are much clearer.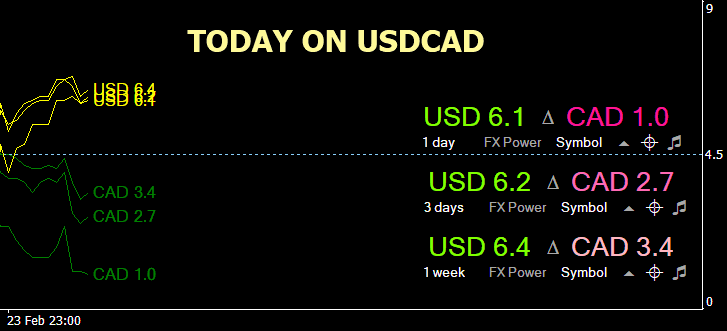 The CAD dropped across all three instances down to the weak zone while the USD gained strength again.
So let's move on to our support and resistance analysis for USDCAD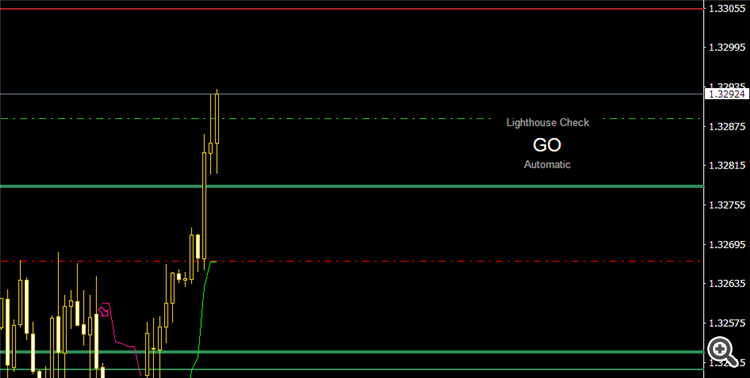 As we can see there is plenty of space around our trade
And this is how the complete USDCAD chart looks like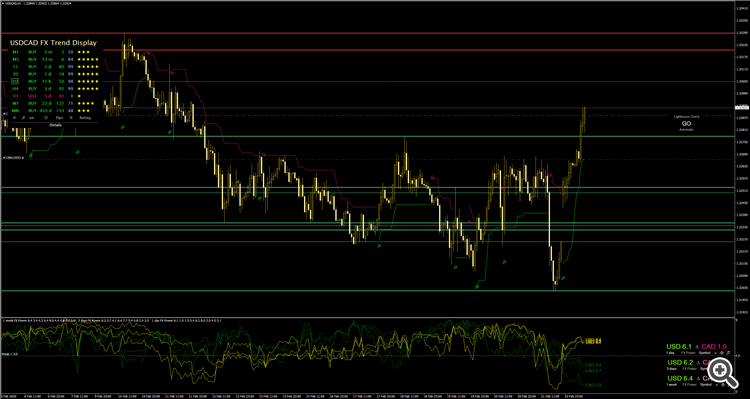 So now we know we have stable conditions on USDCAD -> time to check the CAD cross pairs
And indeed we found two additional trading opportunities to participate from the CAD weakness.
CADJPY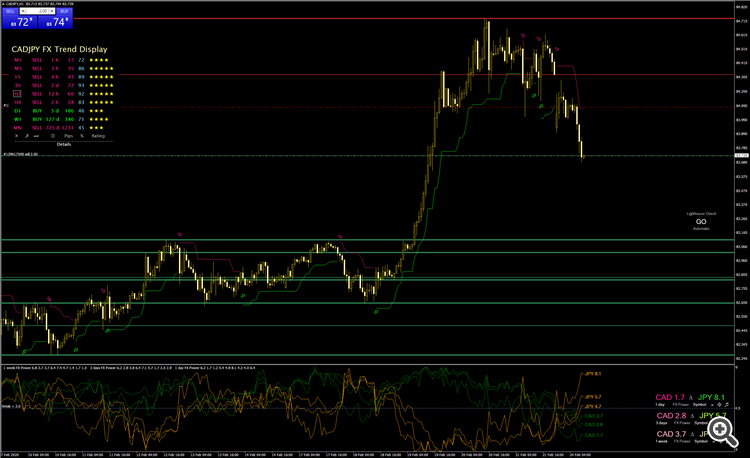 and EURCAD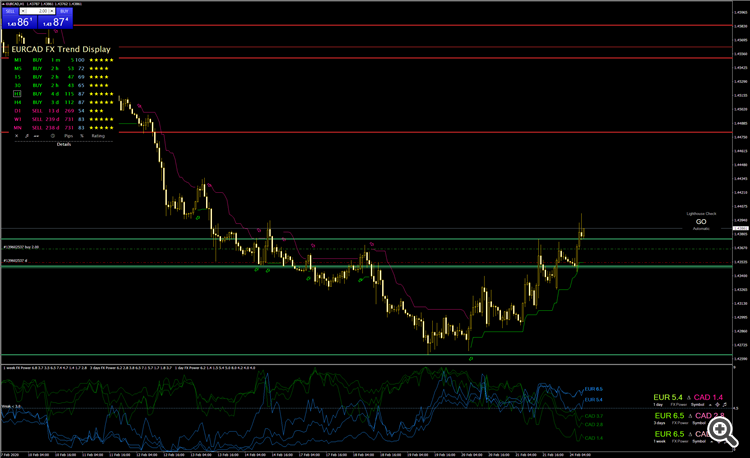 UPDATE at 16:00 GMT
Due to an immediate drop of the USD in terms of strenght our USDCAD trade got stopped.
The positive thing is that this USD drop pushed EURUSD up and USDJPY down.
So now these majors are in the lead and keep our crosspair trades nicely in profit.
CADJPY at 16:00 GMT
EURCAD at 16:00 GMT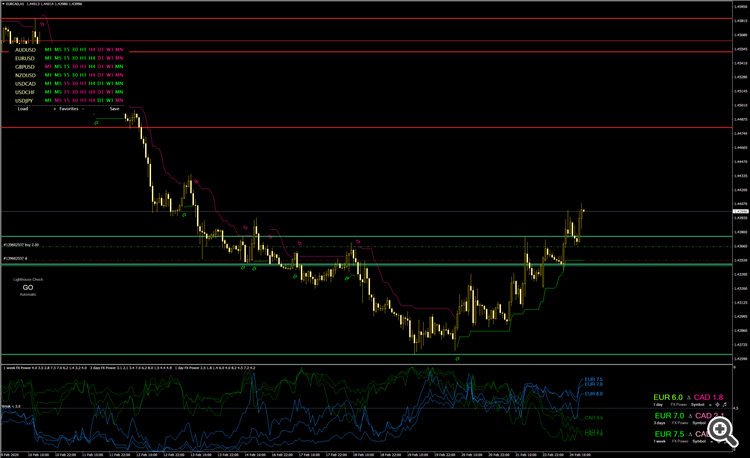 CADJPY was finally closed a day later around 10 GMT with a profit of 70 Pips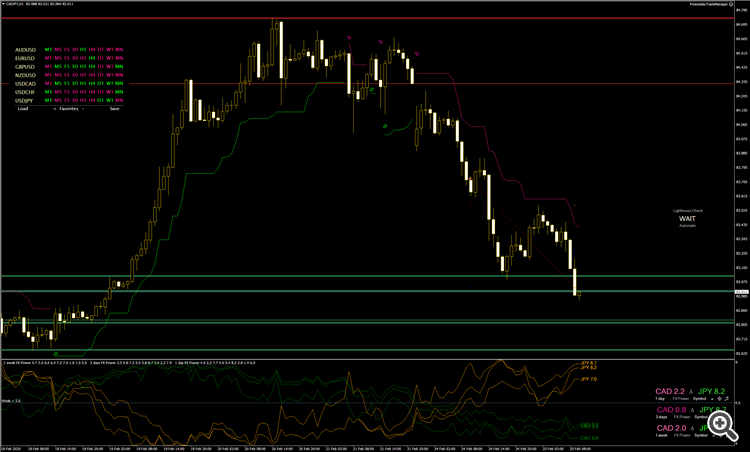 EURCAD is still running a day later around 10 GMT with a secured profit of 41 Pips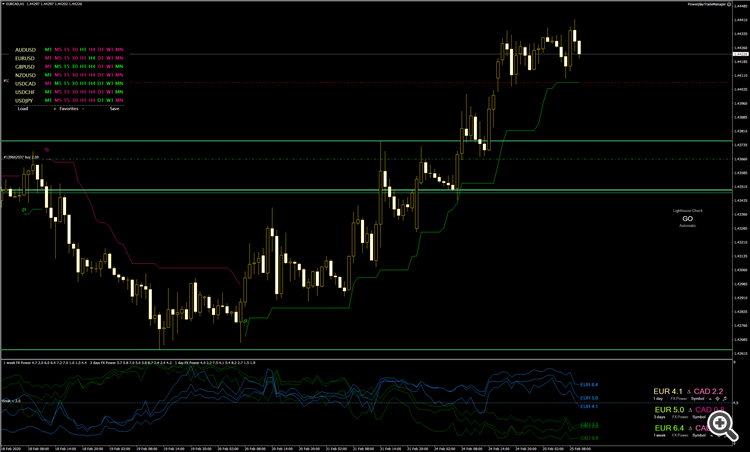 Find the right trading opportunities day by day!
(and learn when to better stay out as well)

1. Visit https://www.mql5.com/en/blogs/post/677671
2. Have a look at our free News Channel -> https://t.me/STEIN_INVESTMENTS_NEWS
Besides the advantage of professional in-depth market analysis provided by my tools,
you'll get access to an exclusive group of skilled and successful traders who are willing
to share their experience and trades with anyone interested.

It takes just two steps to become part of our great and successful community

1. Get your toolset at https://www.mql5.com/en/users/blueball/seller

2. Send proof of your purchase to https://t.me/SteinInvestments
and you'll get your invitation to our amazing group chat

All the best and happy trading
Daniel