CURRENCY STRENGTH OVERVIEW TODAY

CHF is bullish in most timeframes and JPY is bearish in most higher timeframes. It gives us am uptrend in CHFJPY.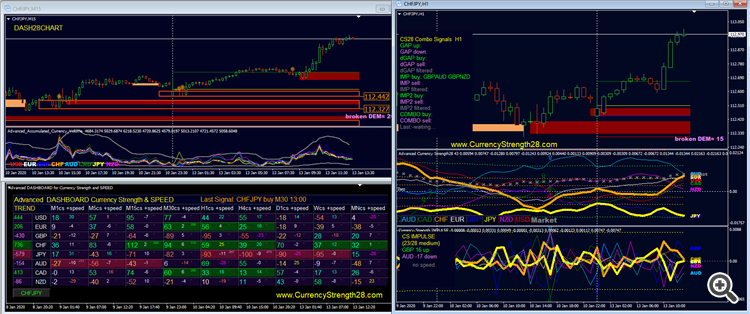 A proven Trading Strategy for Currency Strength and with double-GAP is used:
28pairs currency strength with impulse trading system
Have questions?
Send me an email on bernhardfxcontact@gmail.com and get the full info.