Published at the beginning of today's European session, positive macro data on the UK services sector, supported the pound. According to the research company IHS Markit, the index of supply managers (PMI) for the UK services sector increased to 54.0 in May from 52.8 in April (the forecast was 53.0), reaching the highest level in three months. The values ​​of the index above 50 indicate an increase in activity.
Activity in the services sector in the UK increased in May, which was another signal for the country's economic recovery after weakening at the beginning of the year. On Friday, a similar report was submitted for the UK manufacturing sector, which also indicated an acceleration of activity in May. The Purchasing Managers' Index (PMI) in the manufacturing sector assesses the business climate and conditions in the manufacturing sector. As this sector forms a significant part of the final indicator of the UK GDP, the PMI production index is an important indicator of the business environment and the general state of the British economy. The figure above the 50 mark is a positive (or bullish) factor for GBP. The production PMI came out on Friday with the value for May 54.4 (the forecast was 53.5, and 53.9 in April). The production growth accelerated to the highest level in the current year against the backdrop of the strongest growth in inventories over the entire 26-year history of observations and a sharp reduction in outstanding orders.
The services sector and the manufacturing sector of the economy form the bulk of the UK GDP. Growth in these sectors indicates a positive trend and the restoration of the British economy, despite the continuing uncertainty of Brexit. There is less than a year left before the end of Brexit.
Many economists believe that signs of recovery in the second quarter may increase the likelihood of further tightening of monetary policy by the Bank of England in the coming months, perhaps even in August.
So, one of the nine members of the Bank of England's Monetary Policy Committee, Silvano Tenreiro, said last Monday that it expects "several" increases in the cost of borrowing by mid-2012, although the exact terms for each of them is "an open question".
The next meeting of the Bank of England, dedicated to monetary policy, is scheduled for June 21. And now investors will monitor the data, which may allow the central bank to hint at raising rates this year.
The next important data on inflation, which may affect the determination of the Bank of England to raise the rate in the coming months, will come later this week.
*)An advanced fundamental analysis is available on the Tifia Forex Broker website at tifia.com/analytics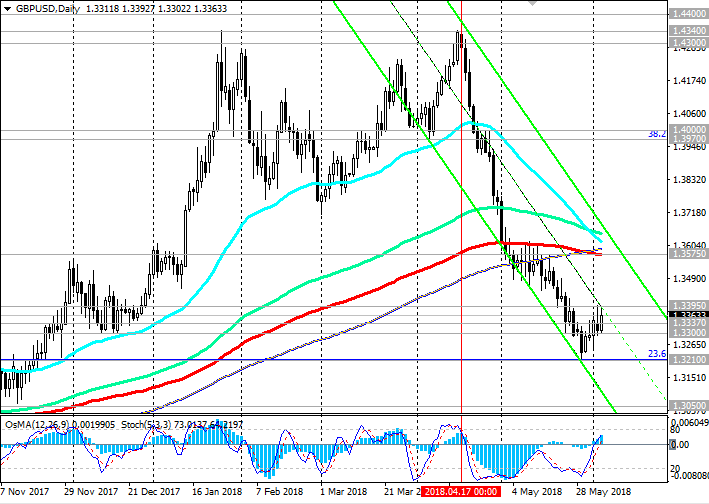 Support levels: 1.3337, 1.3300, 1.3210, 1.3050
Resistance levels: 1.3395, 1.3460, 1.3575, 1.3650, 1.3800, 1.3970, 1.4000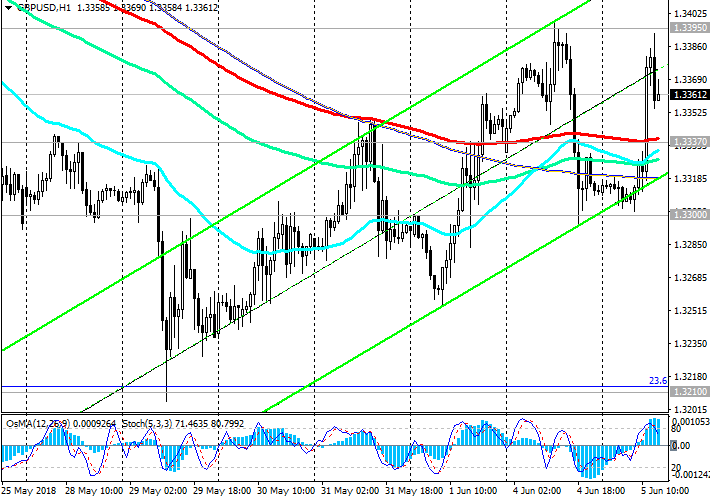 Trading Scenarios
Sell ​​Stop 1.3325. Stop-Loss 1.3395. Take-Profit 1.3300, 1.3210, 1.3100, 1.3050
Buy Stop 1.3395. Stop-Loss 1.3325. Take-Profit 1.3460, 1.3575, 1.3620, 1.3800, 1.3970
*) For up-to-date and detailed analytics and news on the forex market visit Tifia Forex Broker website tifia.com