Despite the fact that the probability of today's interest rate increase in Canada is high, the Canadian dollar declined during the Asian session, and the pair USD / CAD rose today to 1.2460. In December, the Bank of Canada kept its interest rate at 1.0% after doubling it during 2017. The head of the Bank of Canada Poloz said that when making decisions, the central bank will be guided by incoming economic data.
The current level of inflation in Canada is below the target level of 2.0%. Nevertheless, ignoring a strong labor market and rising oil prices, Canada's main export commodity, is unlikely to work either.
Most economists agree that today the Bank of Canada will raise the rate by 0.25% to 1.25%. It is likely that the Canadian dollar will strengthen on this event. However, further dynamics will depend on what the leaders of the Bank of Canada will say in the accompanying statement. If the Bank of Canada indicates that further increases will depend on the data, the upward momentum of the Canadian currency may soon weaken, while the USD / CAD pair will stop falling.
If the accompanying statement points out improvements in the economy and signals about plans for further tightening, the Canadian dollar will continue to rise. In general, today's rate increase is already taken into account in prices. Only signals about further tightening of monetary policy in Canada will cause a significant strengthening of the Canadian dollar.
The press conference of the Bank of Canada will begin at 16:15 (GMT), and the publication of the decision on the rate is scheduled for 15:00 (GMT).
Later (at 19:00) will be published economic review "Beige Book". The publication of this report by the Fed usually does not have a strong impact on markets. Nevertheless, this document will contain a look at the current state of the economy, from the point of view of leading economists, analysts, representatives of US business.
*)An advanced fundamental analysis is available on the Tifia Forex Broker website at tifia.com/analytics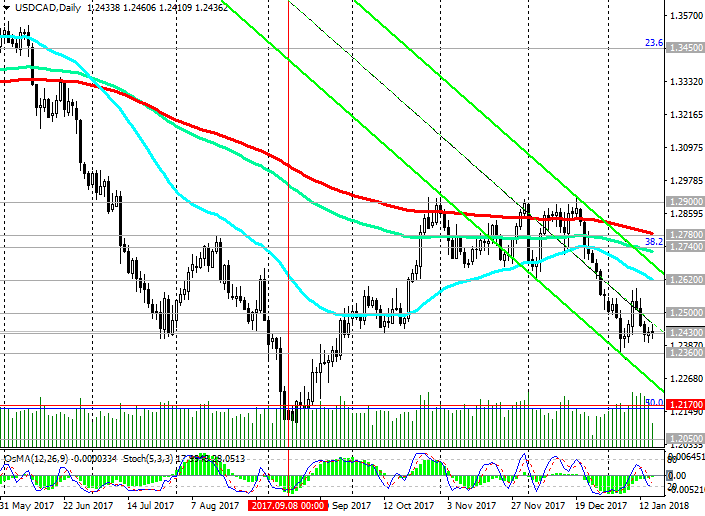 Support levels: 1.2400, 1.2360, 1.2300, 1.2170, 1.2100, 1.2050
Resistance levels: 1.2500, 1.2620, 1.2740, 1.2780, 1.2835, 1.2900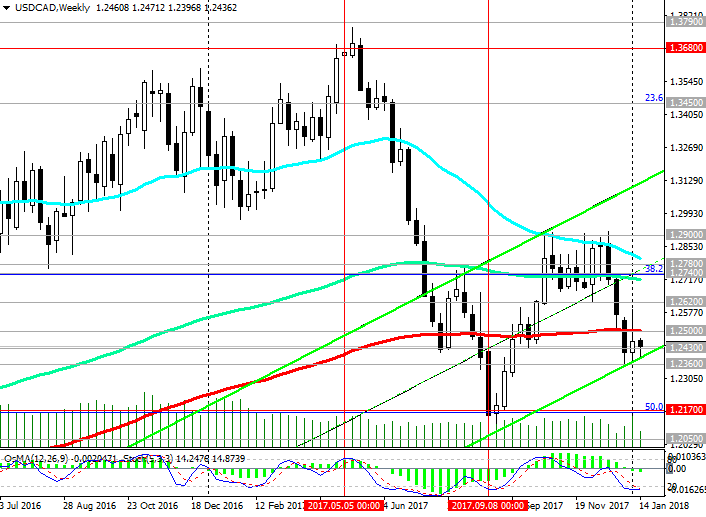 Trading Scenarios
Sell Stop 1.2390. Stop-Loss 1.2470. Take-Profit 1.2360, 1.2300, 1.2170, 1.2100, 1.2050
Buy Stop 1.2470. Stop-Loss 1.2390. Take-Profit 1.2500, 1.2620, 1.2740, 1.2780, 1.2835, 1.2900
*) For up-to-date and detailed analytics and news on the forex market visit Tifia Forex Broker website tifia.com