In Eagle Scalper, News filter is designed to avoid big price fluctuation during high impact news.
It will not open trades and close opened orders before and after high impact news.
In order to activate news filter, please add below links to Tools >> Option >> Expert Advisors >> Allow WebRequest for listed URL :
http://ec.forexprostools.com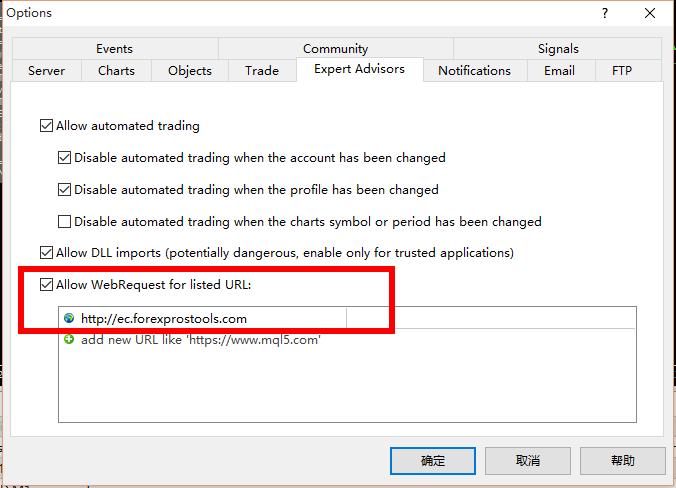 Please be notice that the GMT_Offset must be correctly set to activate the News Filter.
When it's done, you will see colorful lines of dashes on the chart, which specify the news time.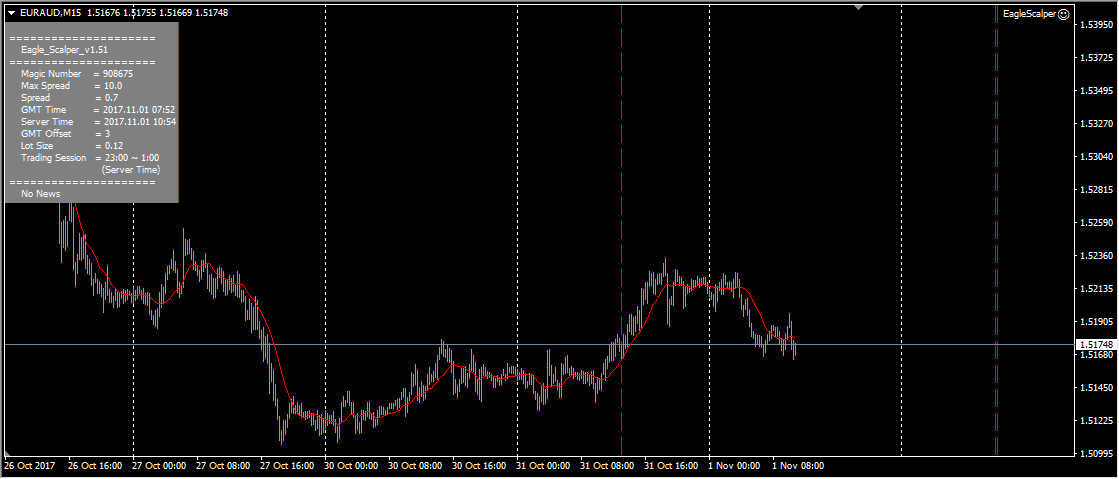 在Eagle Scalper中,新闻过滤功能是用来避免重大消息发布时市场剧烈波动造成的风险。
在重大消息发布前后,EA不会开单,并平掉已有仓位。
为了正确使用新闻过滤功能,请把以下链接添加到MT4软件的工具>>选项>>EA交易>>允许WebRequest所列URL:
http://ec.forexprostools.com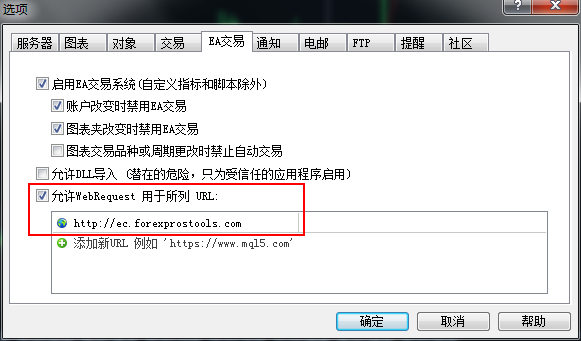 请注意,参数GMT_Offset必须正确设置才能使新闻过滤器生效。
如果设置成功,你会在图表上看见虚竖线,表示新闻的时间。