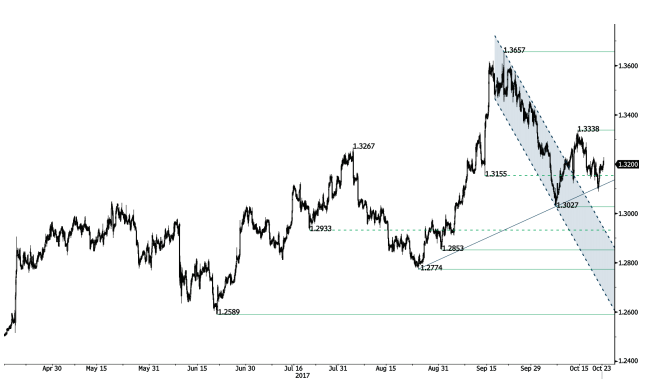 Recovery bounce underway.
(By Peter Rosenstreich)
• GBP/USD has successfully tested support at 1.3155 bouncing strongly to resistance at (1.3228 reaction high). Hourly resistance stands at 1.3338 (13/10/2017 high). Key support can be found at 1.3122 12/10/2017 low). • The long-term technical pattern is reversing. The Brexit vote had paved the way for further decline. Long-term support can be found at 1.1841 (07/10/2017 low). Long-term resistance given around 1.35 is at stake and indicates a long-term reversal in the negative trend. Yet, it is very unlikely at the moment.