- EUR/GBP Major support is at 0.836 level at the 38.2 Fibonacci retracement level
- The General trend of the pair has been on an uptrend since 2015
- The near time trend support lies at the 0.8808 level
- The pair has formed a resistance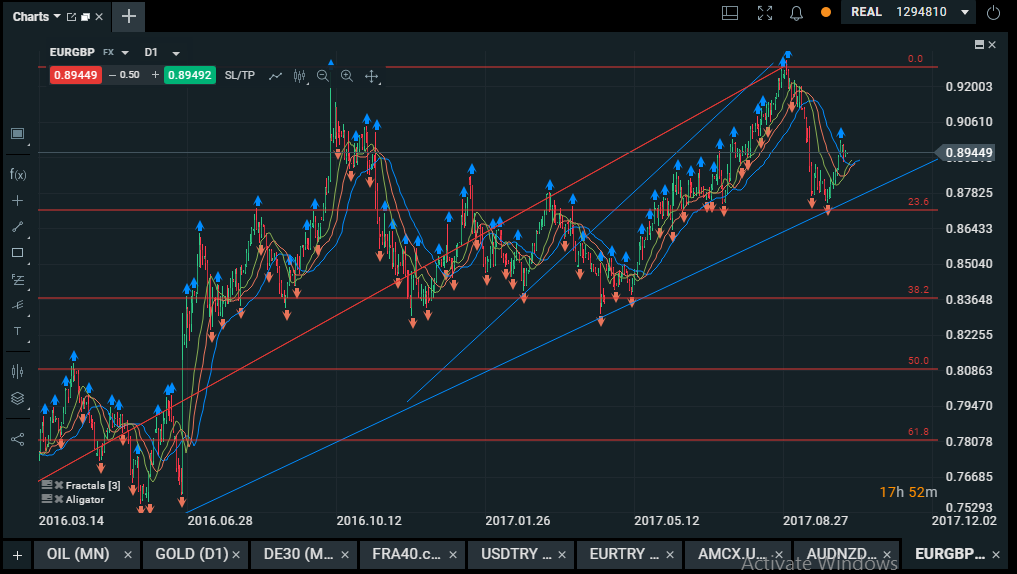 - Since the trend is bullish I am to long the pair.
- If you are to enter trade entries at current price level, I'd place my stop just below the weekly trend line support and place my take profit at this year's highs.
Fundamentals
- The pair is particularly sensitive to Brexit turmoil and monetary policy of the ECB and Bank of England.
- This week on October 12 we have two major events affecting the pair. The first is at 11:30am GMT: GBP Bank of England Credit Conditions & Bank Liabilities Surveys. The other is at 5:30pm GMT: EUR ECB President Draghi participates in panel in Washington.
Chart have been prepared using xStation 5