Ever heard of RobinVOL EA? No? Then you might be new to automated Forex trading. RobinVOL is a classical trading robot that was released in July 2012 by Robin Trading Hub. Since the initial release, the vendor has developed the EA further.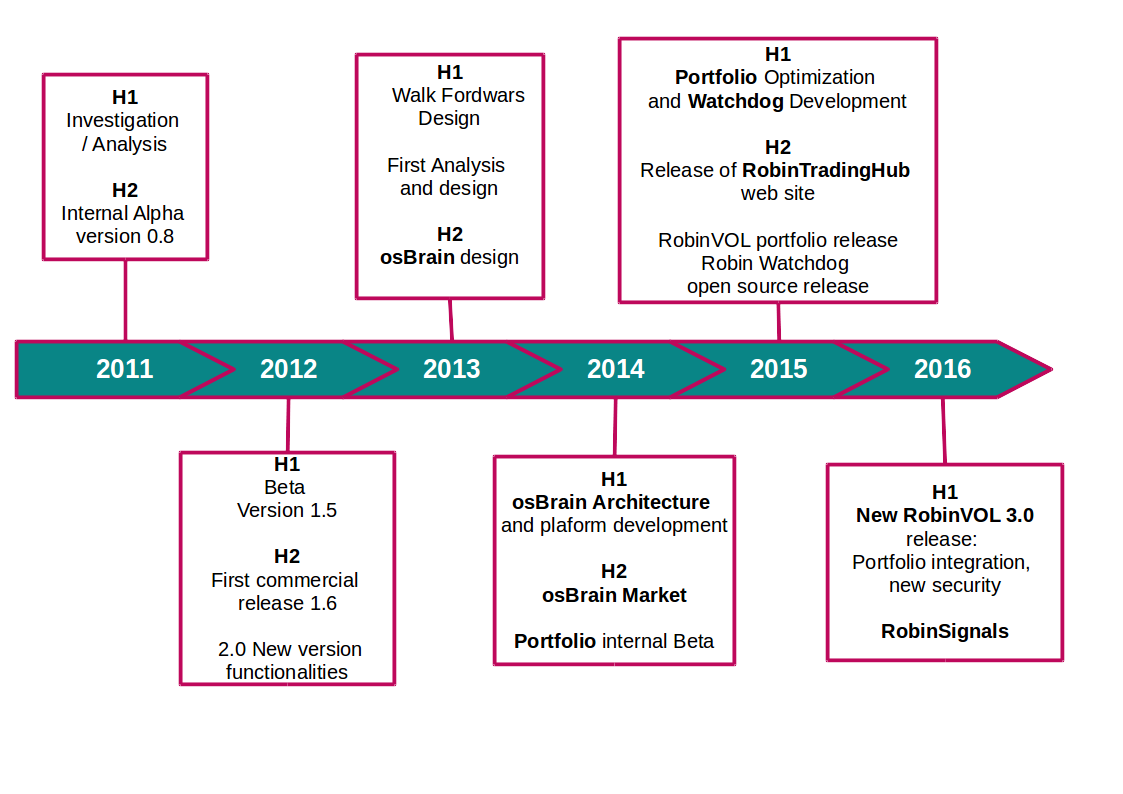 RobinVOL 3 was released last year already.
The biggest improvement is the capability of operating in portfolio mode; now working with multiple configurations at the same time is easier than ever. To achieve this, the vendor has designed new data structures to hold and manipulate market data in a fast and reliable way. Order management from within MetaTrader has also been redesigned, too.
The old "single trading" mode is still maintained. However, this option still benefits from many of the improvements of RobinVOL 3.The most important one is the option to operate in non-standard timeframes. For example, users may now choose to work using bars of 7 -or any other number- minutes.
Regarding security, RobinVOL 3 hakept most features from RobinVOL 2, such as weekend protection, bracket stop loss/take profit or using a fixed initial balance regardless of the real account balance. For calculating operation sizes, a new option has been added to specify the size in the account currency.
This sounds interesting for me. So let's have a look at the background.
Is Robin Vol 3 Scam or Not?
You can buy RobinVOL 3 through the vendor's website. The website looks pretty smart. It contains some information about RobinVOL 3 and other products of the Robin Trading Hub. They have even published a blog on their website. However, there are no new posts since July 2016.
The website contains a privacy policy and a disclaimer. There are no terms and conditions on their website. The missing of such terms keeps you in uncertainty about the process of buying (and refund rules).
Let's have a look at their "About" page. The link is hidden in the footer: "OpenSistemas". The Robin Trading Hub family has been developed by OpenSistemas, a Spanish company located in Madrid. They claim to be an innovative company with more than ten years of experience in creative projects and products. There are a lot of points mentioned about their activities. It looks that they have a focus in data processing and not in Forex trading. However, if the EA have good results .. who cares about that?
So, it seems that the vendor of RobinVOL is not a fake seller and they don't disguise their identity.
So let's have a look at RobinVOL itself.
It's quite easy to install the Robot because it comes with an .exe installer that guides you through the installation process. The vendor also punlished a video on their website:
Like on many other websites you will not find any information about the trading logic on their website. So you will buy a "black box".
So let's have a look at the metrics of the RobinVOL 3 trading robot.
The longest live account trading RobinVOLpublished on their website is almost 2 years old. It belongs to one of our customers. They say that this account belongs to a client. The account is a real money account at Pepperstone and has been verified by MyFXBook. But this account does not display the trading results of RobinVOL 3.
The official RobinVOL 3 account runs on a real money account at Oanda.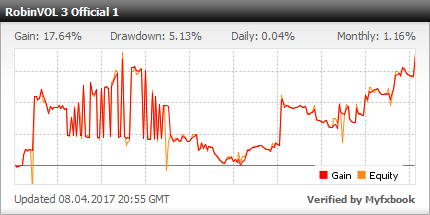 They mention in this description that they use a Metratrader free version that trades through the Oanda API the same way as the Metatrader version. Pardon? Why is it so complicated? Why don't they use the Metatrader version that they sell on their website? Well, the Metatrader version trades on a demo account only.
Furthermore, they hide many information in the MyFXBook statement. You cannot see deposits, withdrawals, profit in USD. You cannot see open trades. Hmmmm…. I don't like that. If they are satisfied with their own product, then there should be no reason for hiding information.
Finally, I don't think that RobinVOL 3 is a scam. However, it would be fine if the vendor gives us much more transparency about the trading robot.
Do you like to know if trading with this EA is profitbale? On my website you can read full and unbiased review. Thank you.