Hello traders,
Actually, trading fx is not easy.
Before facing the markets, please make a trading plan (daily and/or weekly) by finding Support and Resistance.
Plan your trades, then trade your plans.
Better place for Buy is at Support, and better place for Sell is at Resistance.
This is example on August 26, 2016, FED Yellen speech :
USD/CAD buy at Support.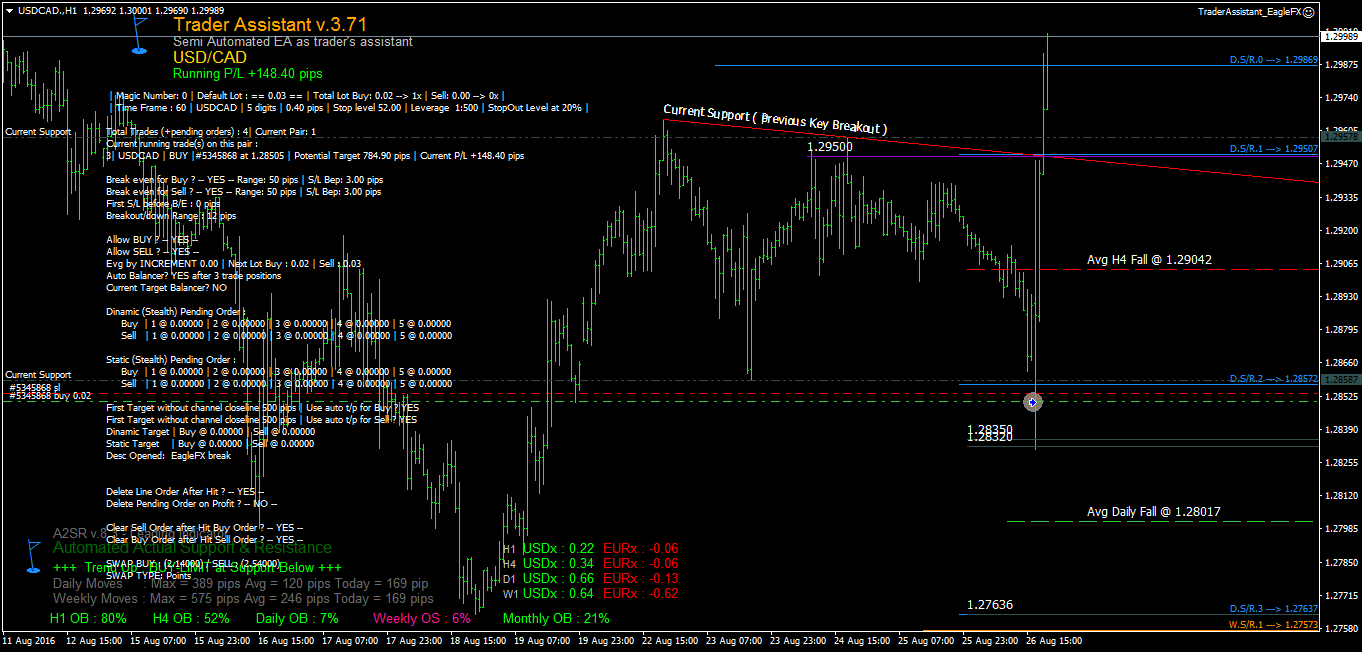 USD/JPY buy at Support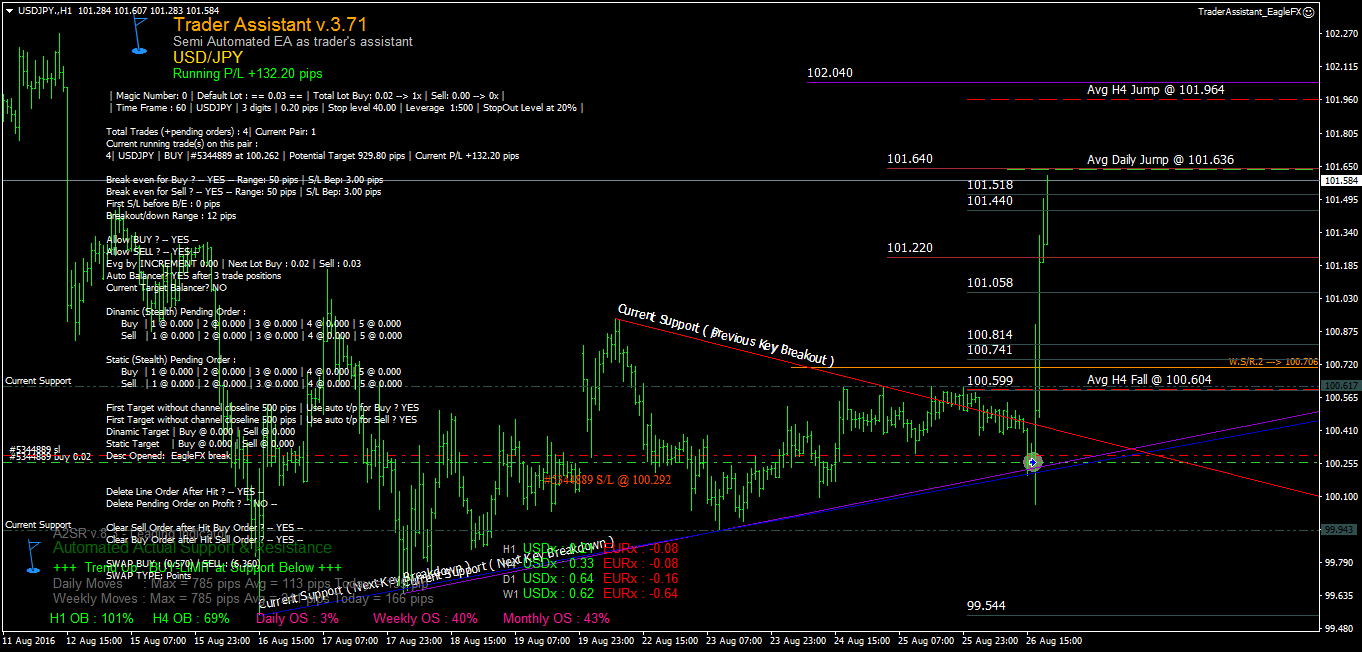 XAU/USD (Gold) sell at Resistance daily jump.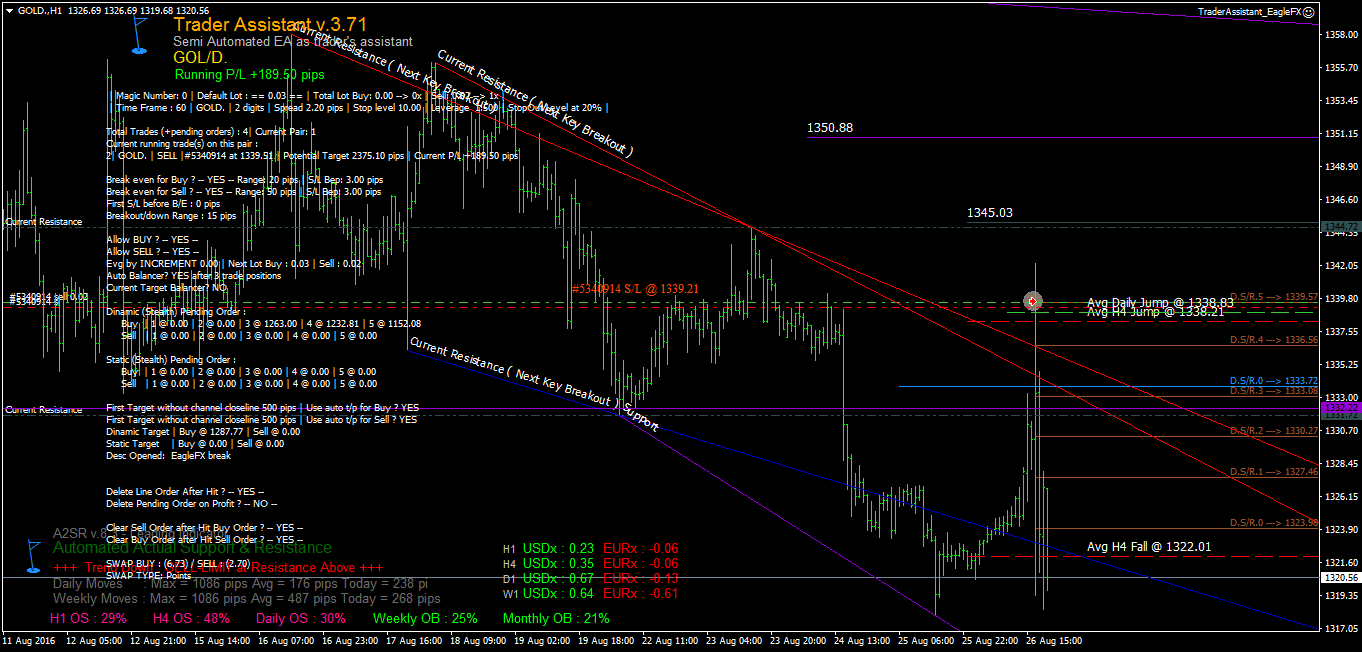 AUD/USD sell at Resistance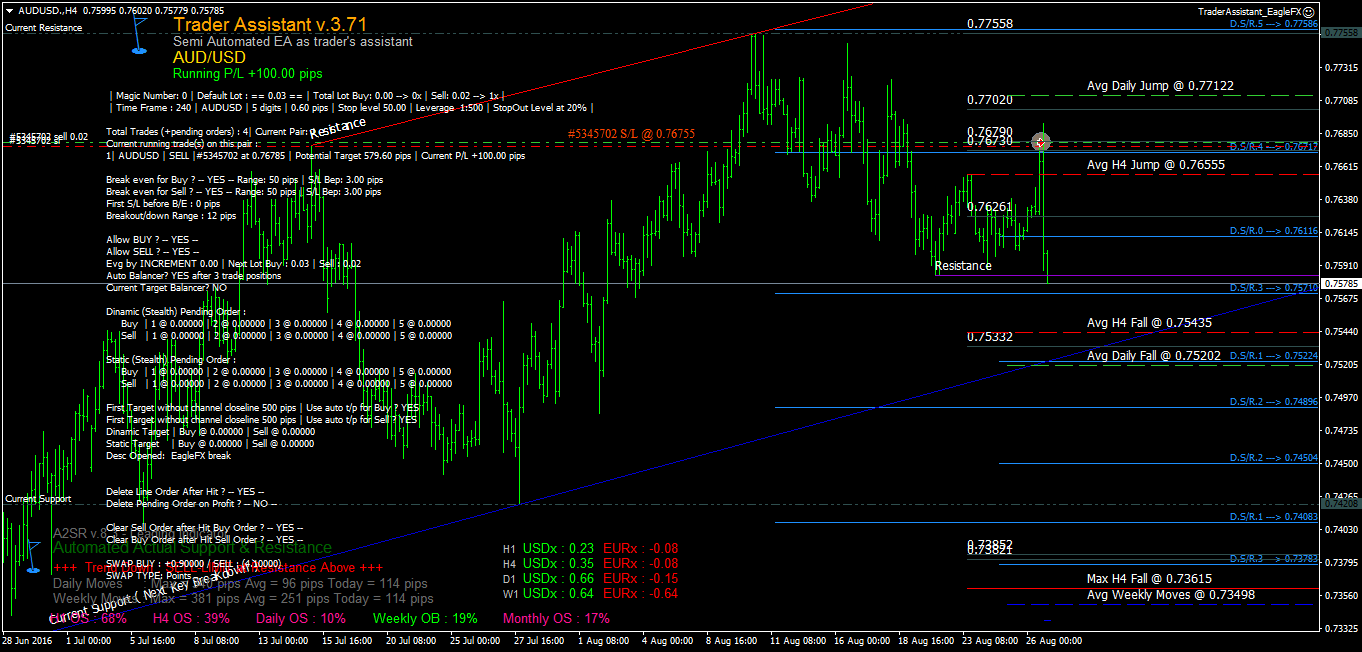 Good luck :)
Yohana