EUR/GBP Breaks Above 0.7650 as Pound Tumbles
The pound dropped across the board during the last two hours and extended losses amid new Brexit polls. EUR/GBP rose from 0.7615, broke above 0.7645 and climbed to 0.7675, hitting a fresh 1-week high.
Price remains near the top of the day, holding a bullish intraday tone. To the upside, resistance levels might be located at 0.7705 (May 23 low), 0.7750 (May 23 & 24 high) and 0.7800 (psychological).
On the downside, the pound would gain momentum if the price drops back under 0.7630; below here support might be seen at 0.7610, 0.7590 (May 30 low) and 0.7565 (May low).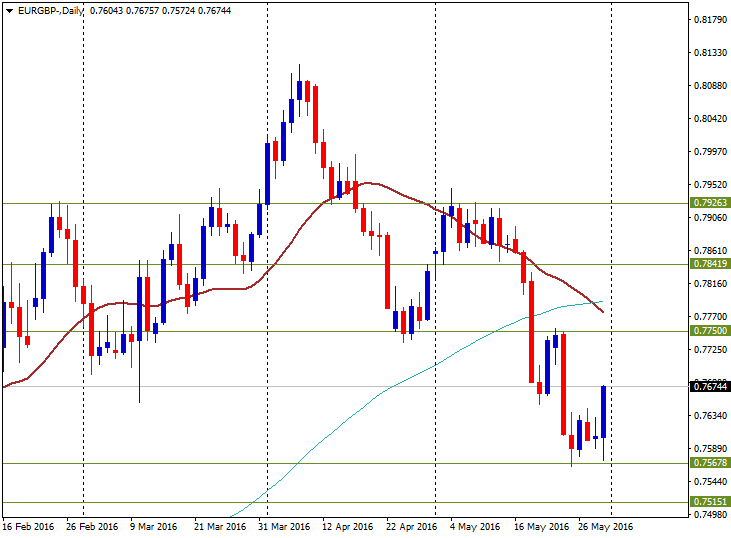 Leave climbs
Last week, the pound was among the top performers in the currency market boosted by some polls showing a lead for the "remain" position ahead of the June 23 referendum in the United Kingdom. Today, polls from ICM created concern and fears. A new telephone survey showed the "leave" position above the "remain", 45% to 42%; and an online poll favored the leave position 47% to 44%.