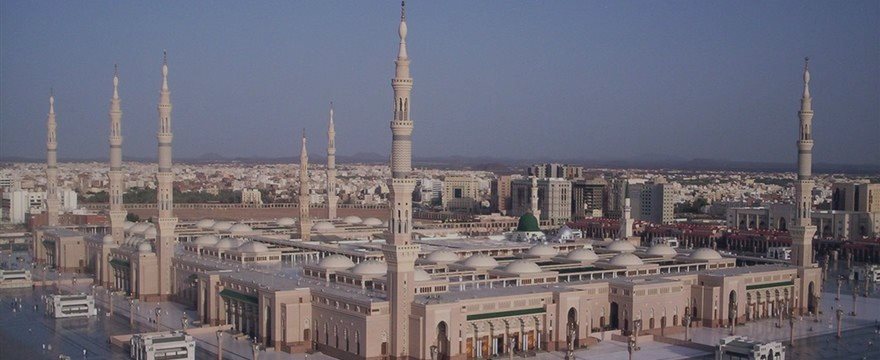 According to tourism experts, the revenue which Saudi Arabia generates from oil could be replaced by tourism.
"Tourism represents the second most important economic sector in the Kingdom," said economic analyst Fadl Saad Al Bu Ainaian, according to a release from the organizers of Wednesday's event, the Saudi Commission for Tourism and National Heritage (SCTNH).
He added that although tourism has low contribution to the country's GDP, just 2.7%, there is an ability to raise its contribution to higher levels, via developing targeted areas - particularly rural and remote ones that need comprehensive economic development to create jobs and investment opportunities.

The volume of tourism market in the Kingdom is about 80 billion Saudi riyals - $21.3 billion - besides the income derived from pilgrims traveling to the Islamic holy site Mecca, some analysts estimate.
Today Saudi Arabia is trying to diversify away from oil - a commodity that has halved its value since June 2014. The country has an estimated $757.2 billion sovereign wealth fund, and oil and gas compile around 50 percent of the country's GDP.
The authorities are aware that fossil fuels, and the world's reliance upon them, are not indefinite, and has started to look at developing other areas of its economy before it's too late. There is also a high proportion of unemployment among youngsters, and tourism is seen as a way to direct young people into jobs.

The International Monetary Fund (IMF), for instance, praised the country's efforts to diversify but called on the government to continue with reforms of the labor market.
The Kingdom remains behind its Arab neighbors in respect of tourism, with the United Arab Emirates cities Abu Dhabi and Dubai already popular touristic destinations in the Middle East.
In 2014, Saudi Arabia's council of ministers approved forming of the Saudi Association for Tourist Accommodation facilities, Saudi Association for Tourist Guides, and the Saudi Association for Travel and Tourism.
Moreover, there are safety issues. The holy city of Mecca is an important destination for millions of Muslims who make a haj or pilgrimage to the site every year.

The most recent stampede unveiled the authorities' inability to deal with influxes of tourists and their failures in providing the necessary and safe infrastructure.
Last week, at least 863 pilgrims were injured in the disaster, in which two big groups of pilgrims collided at a crossroads in Mina, a few km (miles) east of Mecca, on their way to performing the "Stoning of the Devil" ritual at Jamarat.