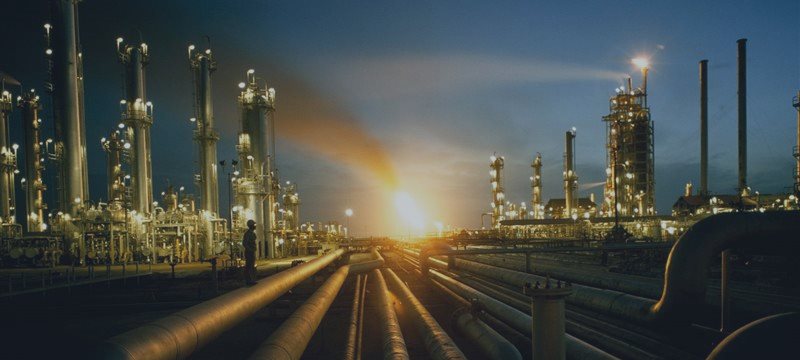 On Friday crude-oil futures extended gains in Asia trading day after U.S. growth numbers helped prices rally overnight and the Chinese turmoil seems to calm down with the Shanghai Composite index currently trading up 4.34. Oil market bears were covering their shorts, while bulls were taking on long positions.
In the previous session, oil prices saw an over 10% jump, the largest one day percentage gain since March 2009 for Nymex crude and December 2008 for Brent crude.
On the New York Mercantile Exchange, light, sweet crude futures for delivery in October traded at $43.10 a barrel, up $0.56, or 1.3%, in the Globex electronic session.

October Brent crude on London's ICE Futures exchange rose $0.38, or 0.8%, to $47.94 a barrel.
The rally should act as a buffer to stop oil from touching new lows, and while price supports of $38 for WTI and $42 for Brent crude will likely be tested again, it won't be this week, said analyst Daniel Ang at Phillip Futures.
Prices received another boost after the Wall Street Journal reported that oil producer Venezuela has requested for an emergency meeting of the Organization of the Petroleum Exporting Countries in coordination with Russia to stem the oil price turmoil.

Venezuela's call for an OPEC meeting is nothing new and the inclusion of Russia makes talks complicated for even holding the meeting, analyst Tim Evans at Citi Futures said.
If Saudi Arabia or any of the other Middle East oil producers agree to a meeting, it would be a surprise. Any deviation from competing aggressively for market share or restraining oil output would help tip the global oil balance in a favorable direction, he said. However, the likelihood of any OPEC action remains very low.

Generally, analysts do not expect a course change over the next three months.

Moreover, concerns remain the dominant theme in the oil market and market players are still concerned that oil prices could head lower if sentiment turns negative again.