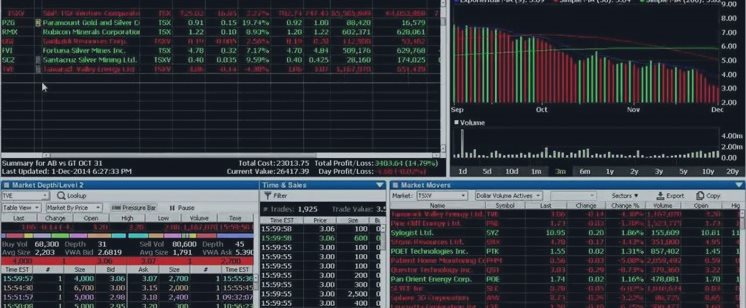 WEEKLY DIGEST 2014, November 23 - 30 for High Frequency Trading Review
A lot of people from mathematical or statistical backgrounds aspire to be quant traders. But in the present era, the job description for a quant has expanded significantly, due to the advent of high frequency, algorithmic and automated trading. Jobs in these areas are quite demanding and they require more than just outstanding skills in data analysis. They also require a wider understanding, building and execution of automated trading systems.
Singapore's Temasek buys stake in US high-frequency trading firm Virtu Financial
Singapore state investor Temasek Holdings has agreed to acquire a minority stake in New York-based high-speed trading firm Virtu Financial, which postponed an initial public offering (IPO) earlier this year.
Controversial high-frequency trading study says practice boosts liquidity
Irrespective of the debate over their role as liquidity providers or liquidity removers, high frequency trading firms (HFT) are appealing as employers. Firstly, they pay well. Secondly, they pay well in cash. And thirdly, they're usually small and nimble outfits with none of the regulatory and political baggage that comes with a big bank. It's fortuitous, then, that US high frequency trading firms are hiring in London.
High Frequency Traders Target Gold Miner ETF
"This, folks, is what we call a "mini flash crash." GDX was happily trading along all day, up just a little bit on the day, and in the last two seconds of trading—from 3:58:58 to 4:00:00—millions of shares changed hands while the price dipped as low as $17.72, before finally recovering to a rational price of $19.62."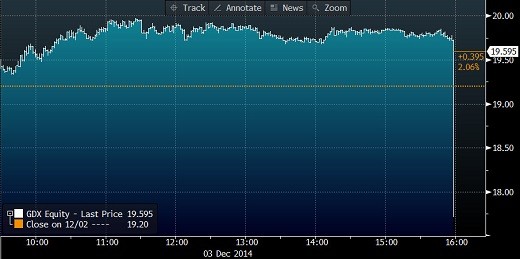 SEC Studies Say High-Frequency Trading Has Benefits
The U.S. Securities and Exchange Commission this week published a pair of internal studies looking at the role that automated, high-frequency trading plays in the marketplace, including one that claimed to be the first study to demonstrate the benefits of low-latency trading.
The working papers, both co-authored by SEC economist Austin Gerig, were released Monday by the agency's Division of Economic and Risk Analysis and come at a time when chair Mary Jo White has promised a "data-driven" approach toward reviewing the increasingly fragmented and computerized U.S. equity markets ahead of any reforms.