EastStar EA
RealProfit Expert works on currency pair USDJPY only!
The Expert doesn't use any additional indicators to open transaction. Trade is based on important levels breakthrough. The Expert has minimum quantity of parameters, for this reason it is ready for work immediately after it has been installed. The absence of additional parameters provides the possibility to use the Expert easily even by beginners. The Expert is suitable for long term investments over 1 year. You should take into consideration that drawdown is possible from time to time but any investment implies it. So, be patient!
The Expert is installed on USDJPY chart with M15 period. To ensure stable operation you must keep opened empty charts USDJPY with H1 and Daily periods.
Martingale is not used.
Greed is not used.

Trade recommendations Auto_Risk:
- fixed lot trade – 0%
- for ultra conservative trade – 1%
- for normal trade – 3%
- for active trade – 5%
- for aggressive trade – 10%
- for highly aggressive trade – 15%
Recommendations concerning brokers: brokers with minimum spread and high commission (for example, ICMarkets; the Expert provides profit when broker's commission is up to 10 dollars) provide better results than brokers with minimum or zero commission and high spread.
Transactions aren't opened daily.
The Expert was tested according to the tick quotes Ducascopy with slippage and commission up to 10 dollars per one lot, testing period from 2014 to 2020.
The tests results are 99% the same as real transactions.
New account monitoring:
https://www.mql5.com/ru/signals/800909#!tab=account
Good trade to all!
NightTradeEA
Mikhail Voropaev
-ビッグセール!!! -169ドル -次の価格-209ドル NightTradeEAは、手動による介入を必要としない完全自動のナイトスカルパーです。 EAは、アメリカとアジアのセッションの間で2時間以内に注文を開始します。 Expert Advisorは、3年以上にわたって実際の取引口座で正常にテストされています。 NightTrade2ライブアカウントシグナル NightTrade1ライブアカウントシグナル EAはアカウントを破壊する危険な戦略を使用しません:マーチンゲールとグリッド。すべての取引注文はストップロスによって保護されています。 Expert Advisor は、多数の設定によって区別されます。これにより、提案された各ファイルを設定でカスタマイズしたり、設定がないワークペアに含めたりすることができます。 作業を整理するための推奨事項: 最小限のスプレッドでecnまたはRawアカウントを提供するブローカーを使用します。 アドバイザを安定して運用するために、   VPSサーバーを使用してください。 アドバイザーを設定するための推奨事項: 通貨ペアは取引に使用されます:AUDC
169 USD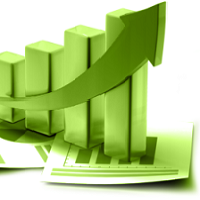 ImpulsWD
Mikhail Voropaev
- Super promotion: 10 copies for $ 100 !!! (6 copies left) - Next price: $ 150 The Expert Advisor works optimally exclusively on the USDJPY currency pair! Monitoring the account of the advisor with the SET1 parameters, risk 5% Monitoring the account of the Expert Advisor with SET2 parameters, risk 10% Files with parameters for USDJPY: SET1 SET2 You can select parameters for EURUSD and GBPUSD. The Expert Advisor does not use additional indicators to enter a trade. Trading is based on the brea
100 USD
- исправлены ошибки вывода инфопанели.