"ROC" EA Trades with "ROC" indicator, has Trailing Stop Loss &Take Profit works on all time frames major forex pairs and stocks NASDAQ.
***Include "IncreaseFactor" function if you lose a trade the next lotsize will be increased****

Try it on demo first.
This EA trades only with the price of open candle!
If you do not want to trade with increasing lot size when you lose a trade set:"IncreaseFactor=0"
Inputs
You can use it as hedging grid EA or a single trade EA.
You need to optimize this EA once a week and use the exact same inputs from above .

How to perform back test:https://bit.ly/2CD7XWD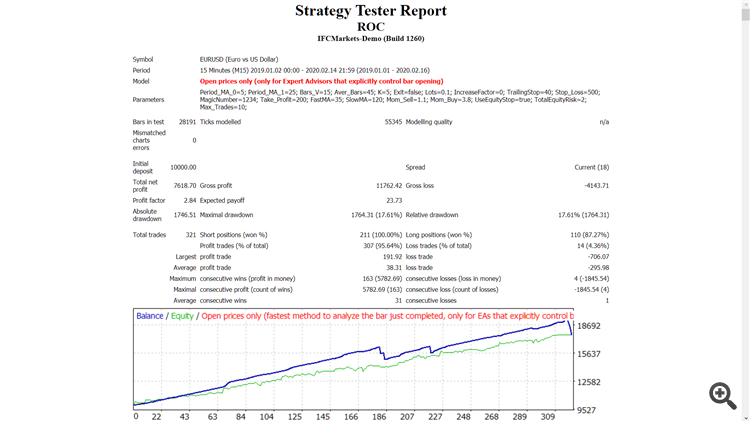 Links to more efficient versions in the Market: