This is an interesting EA I coded to test out the market in the strategy tester with drag and drop objects.
There are 4 objects you can drag and drop into the yellow basket.
Make sure you double click the object so you can select it and then drag it onto the yellow box.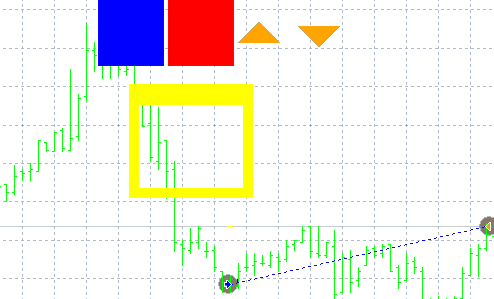 Objects descriptions:
Up Arrow: This is a buy.
Down Arrow: This a sell.
Red box: This is a Stop all orders.
Blue box: This will create trend lines which you can also drag and drop.
Double click objects to select.
Drag and drop into yellow box to action
Set your Stoploss and profit to what you prefer.

Trendlines will automatically open an order if the price goes above or below the line.
Good Luck