Interesting script?
So post a
link
to it -
let others appraise it

Forex_Market_Hours_GMT_v4.0 - indicator for MetaTrader 5
Published by:

Views:

21082

Rating:

votes: 34

Published:

2020.01.30 08:10

Updated:

2021.04.10 08:00
You are missing trading opportunities:

Free trading apps
Free Forex VPS for 24 hours
Over 8,000 signals for copying
Economic news for exploring financial markets

If you do not have an account, please

register
The good old MT4 indicator! Now for MetaTrader 5.
Automatic summer time (DST) detection on trade server, display of economic calendar events and many improvements.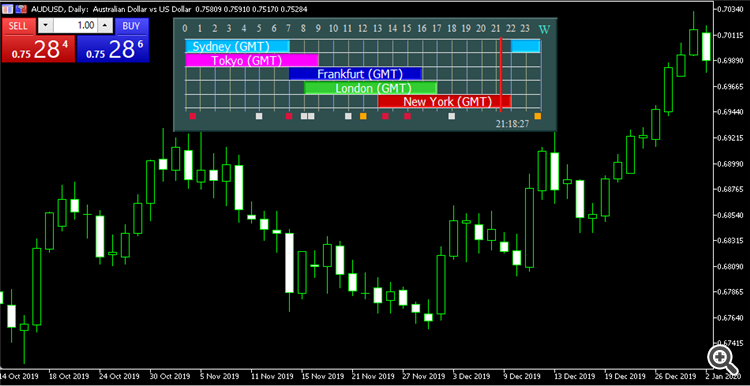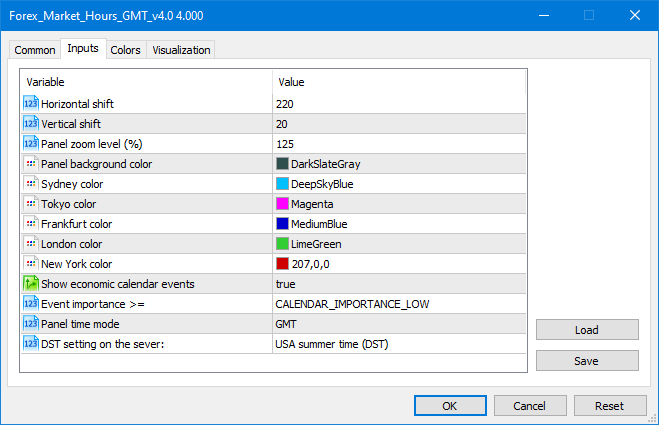 GMT and EST hours for trading Forex
Forex market welcomes traders 24 hours a day.
Forex market opens on Sunday 5 pm EST (10:00 pm GMT), closes on Friday 5 pm EST
(10:00 pm GMT).
Trading sessions according to GMT (Greenwich Mean Time):
https://www.forexmarkethours.com/

https://www.forexmarkethours.com/GMT_hours/02/
https://www.forexboat.com/forex-market-hours/

Trade Copier - Open Source - Multiplatform - Transmitter Side
Trade Transmitter will Transmit Trades from MT5 Demo or Real accounts using CSV Files. Each trade request created manually or by other EAs on MT5 terminal will be automatically transmitted. Positions and orders summaries are also transmitted, so the receiver on the other platform can catch up, in case it misses any of the trade request transmissions. This Code will save your time if you are working on a bridge to copy trades between MT5 and any other platform.
CSetFileReader
Class to provide simple reading mechanism from MetaTrader set files.
Daylight changes (summer time)
Compute the daylight saving time changes (start/end of the summer time).

Forex_Spread_Meter
MetaTrader 5 indicator that displays the spread meter on the chart.