The good old MT4 indicator! Now for MetaTrader 5.
Automatic summer time (DST) detection on trade server, display of economic calendar events and many improvements.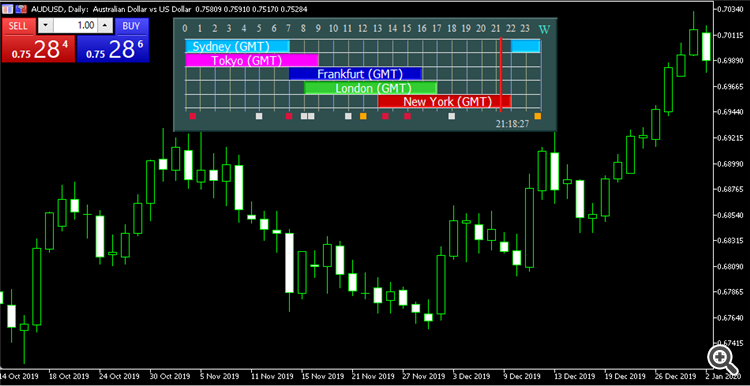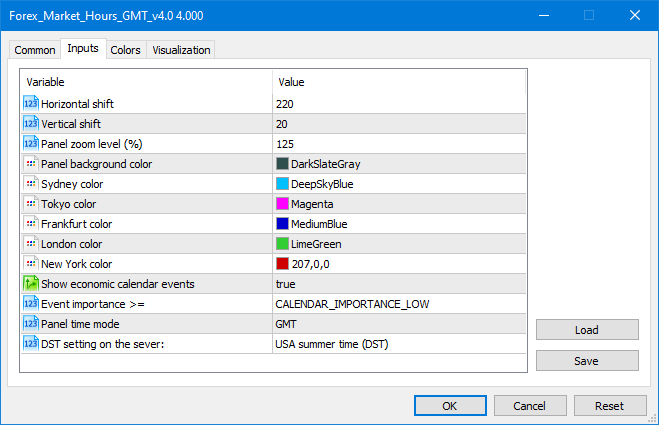 GMT and EST hours for trading Forex
Forex market welcomes traders 24 hours a day.
Forex market opens on Sunday 5 pm EST (10:00 pm GMT), closes on Friday 5 pm EST
(10:00 pm GMT).
Trading sessions according to GMT (Greenwich Mean Time):
https://www.forexmarkethours.com/

https://www.forexmarkethours.com/GMT_hours/02/
https://www.forexboat.com/forex-market-hours/