Description:
Display interactive HTML graph of the account balance inside the web browser.
The included template html file uses the HighCharts JavaScript library from https://www.highcharts.com/
Highcharts makes it easy for developers to set up interactive charts in their web pages.
Make your data come alive
Updated Highcharts Basic v8.1.0 (2020-05-05)
How to use:
Copy the files to the \Scripts folder
Compile and run the script 'Graph_test.mq5'
The web page should be displayed in your web browser.
The generated html file can be located at "%userprofile%\AppData\Roaming\MetaQuotes\Terminal\Common\Files\Graph.htm"
Tooltips showing the balance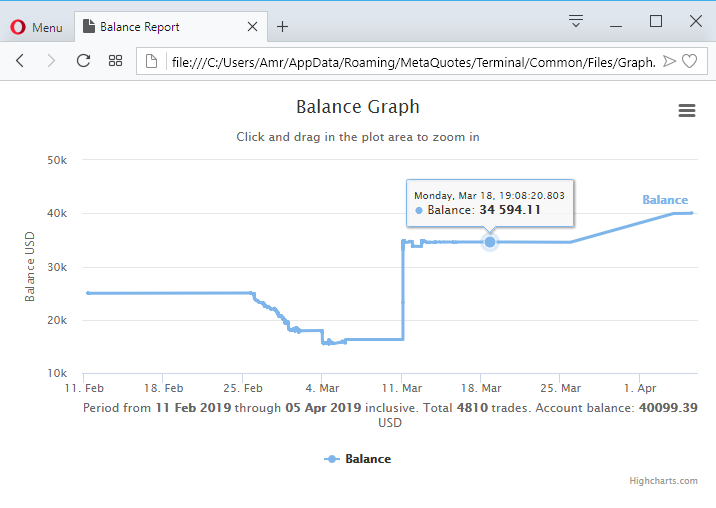 Zoom at specific points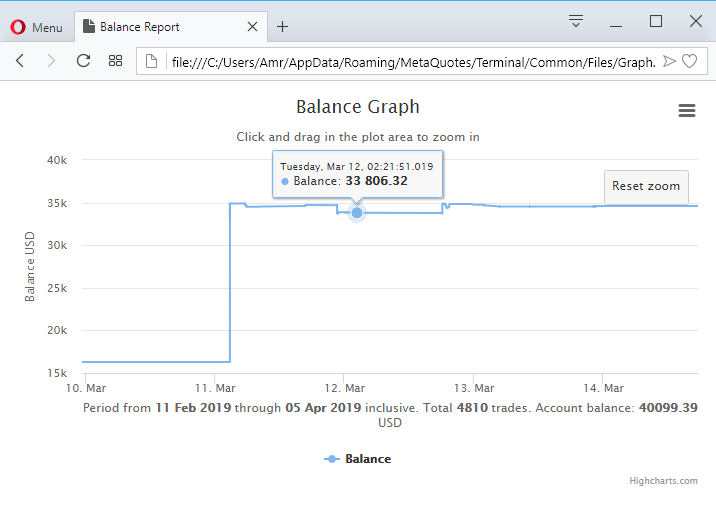 Other features: