This EA is based entirely on the Ichimoku Kinko Hyo system. Trades are opened when the chinkou span crosses the price action, cross up for long, cross down for short. Long trades must be confirmed by: price action above kumo, chinkou span above kumo and the overall kumo size in pips must be greater than the user input kumo size threshold. For shorts it is the opposite. Orders are closed by one of three ways. There is a hard stop loss, input in the settings as a percentage risk of account balance, e.g. .02 for 2% risk. The order will also close if the price action closes opposite the kijun-sen, or the chinkou span crosses the price action again. If MM is set to true, it uses ATR based position sizing.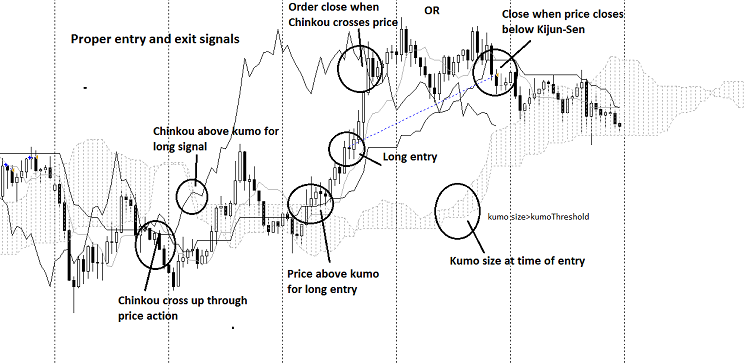 Best pairs are JPY pairs, mainly USDJPY. It shows promise on Gold too, but you have to change the kumo variable to *100 instead of the current *1000 in the source code.
November optimized settings for December trading: USDJPY H1, kumo threshold: 120, failsafe:0, orderstoplossrisk: .02, MM true, ATR Multiplier 2, Risk: 2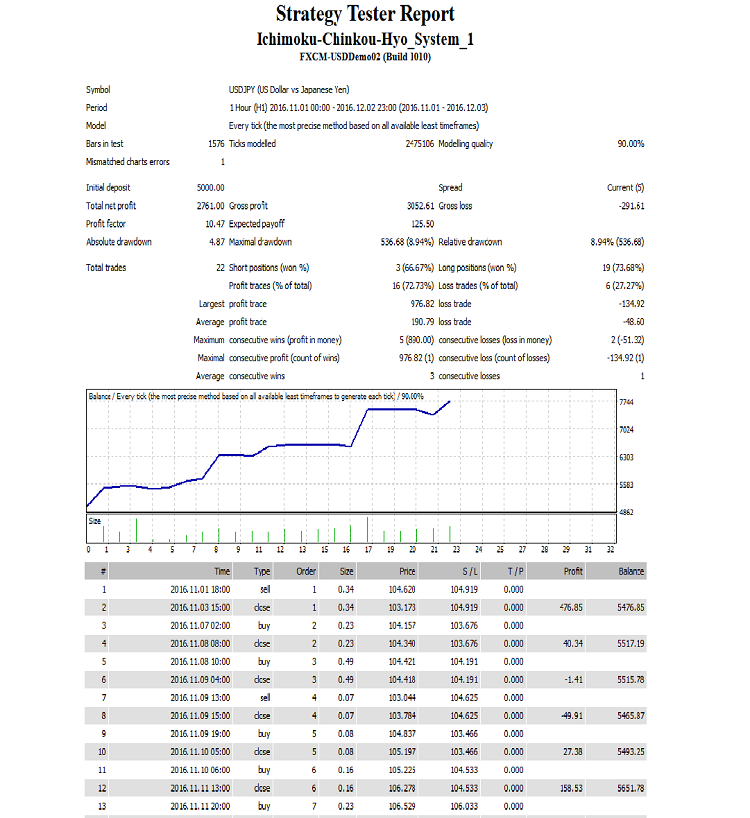 Take it with a grain of Ichi salt.