Real author:
William Kreider (madhatt30)
This time is for the most part a Zero Lag, by that I mean there is no pausing during the countdown period.
I'm devising additional code to account for no data when a new bar should have formed, but during the bar if there is no data coming in it will still count down. This has been achieved via a short algorithm that utilizes the current system time instead of the server time.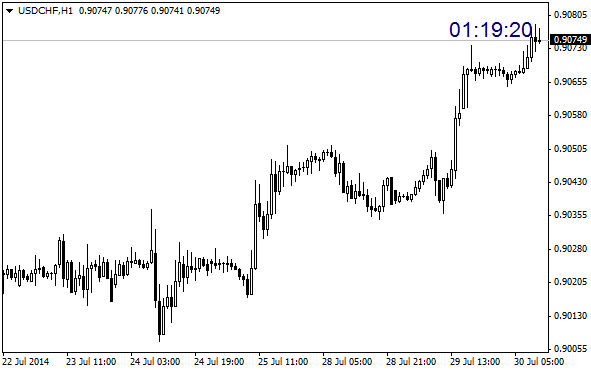 Recommendations:
This indicator works fine, but be sure that you are connected to the time server and synch your computers time.
NOTE: as of right now those of you who are a day ahead of behind may run into some issues but I'm working on that as well.
Please feel free to leave a comment or what you think about this indicator.