This post will help you if you don't know exactly how to Install ZONDA EA MT5 or MT4
Installation is as simple as possible and settings and optimization are available in the neighboring articles on the Blog.
In general, there are a lot of useful secrets in My Blog, it will really help you become a professional in the future.
1. How to buy an advisor
Buying Guide for MQL5 Expert Advisors has already , I advise you to read if you have questions about it
2. How to set up the terminal and adviser

2.1. Adding required servers to the list of allowed URLs
Open MT4/MT5 terminal, go to menu "Tools" and select "Parameters" .
You can also press Ctrl+O to quickly get to this menu next time.
Click on the tab "Advisors" . Here you must allow requests for:
---
---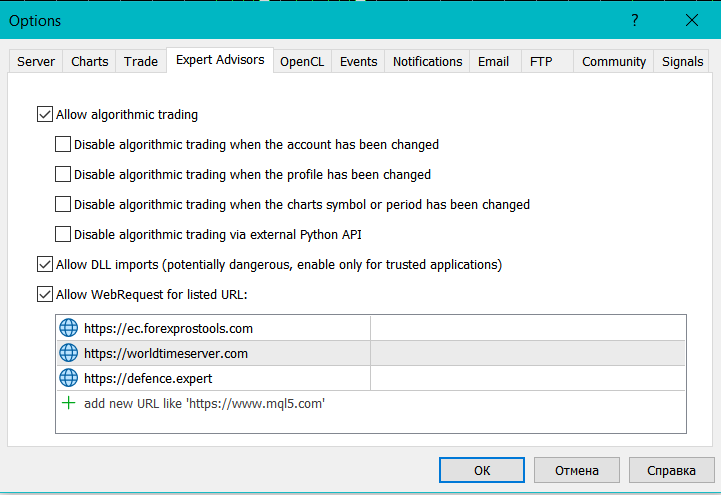 2.2. Installing an adviser on the MT5/MT4 platform
Launch your MT5 /MT4 terminal.
Find the Expert Advisors section under the Navigator panel on the left side of the platform.
Click on the plus icon and the available advisors should be listed there.
Click on the Expert Advisor you want to install and drag it to one of the charts on your platform.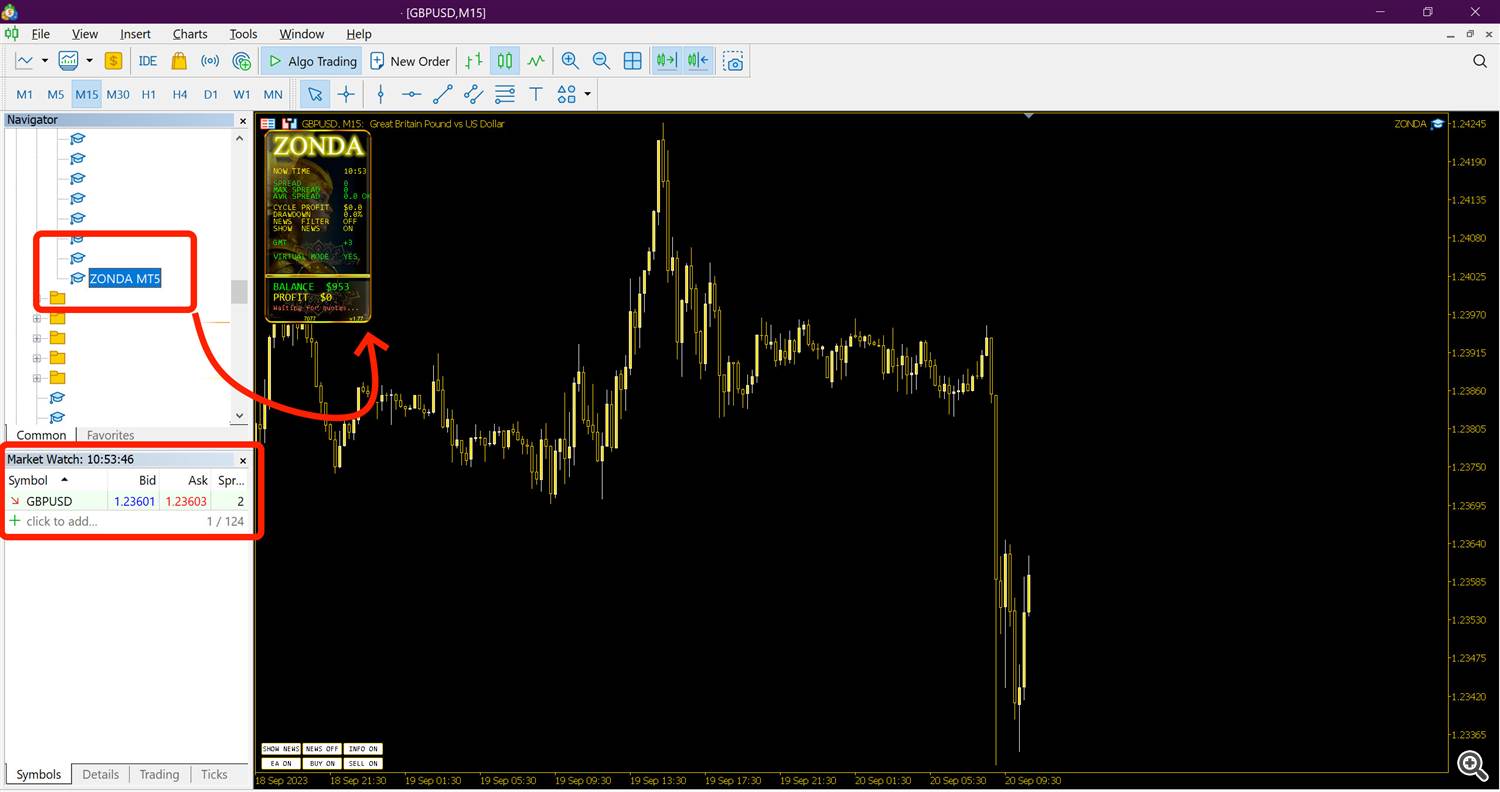 I will always be Glad to help you and answer your questions personally or in Telegram @AmazeEA
---
SHOW INFO - information panel
YOUR COMMENTS FOR DEALS - comments on transactions
RISK % [0=FIXED] - risk as a percentage, may increase during recuperation mode
FIXED LOT - fixed lot
MAX SPREAD - maximum spread
DEALS DIVISION [0-DISABLE] - dividing large positions into parts


REAL-TIME CORRELATION - broker adaptation
[BUY] FIXED TAKE PROFIT - fixed TP
[BUY] BUY STOPLOSS - fixed SL
[SELL] FIXED TAKE PROFIT -

fixed TP

[SELL] SELL STOPLOSS -

fixed SL

MAX % DD DEFENCE - fixed drawdown protection


MULTY RISK [0-DISABLE] - multiplier for recovery mode and hedging transactions (no more than 3 recommended)
[BUY] MAX REC - amount of profit to activate trade recovery mode
[SELL] MAX REC

- amount of profit to activate trade recovery mode



[BUY] STDEV DAYS - number of days to calculate the entry point
[BUY] ORDER SHIFT - shift relative to the entry point
[BUY] TRAILING START - start of profit tracking
[BUY] TRAILING STOP - distance from the current price
[BUY] TRAILING % - possible percentage of positive profit and for maintenance
[BUY] FIRST FIXED BE - fixed breakeven
[BUY] MAX TRAIL % [0-DISABLE] - maximum profit tracking distance


PERIODICA - period for volatility filter
MAX PERCENT - percentage of indicators allowed for the volatility filter
AREA 5 - acceptable volatility zone
AREA 1 - volatility zone crossing
[SELL] STDEV DAYS - number of days to calculate the entry point
[

SELL

] ORDER SHIFT - shift relative to the entry point
[

SELL

] TRAILING START - start of profit tracking
[

SELL

] TRAILING STOP - distance from the current price

[

SELL

]

TRAILING % - possible percentage of positive profit and for maintenance

[

SELL

]

FIRST FIXED BE - fixed breakeven

[

SELL

]

MAX TRAIL % [0-DISABLE] - maximum profit tracking distance


PERIODICA - period for volatility filter
MAX PERCENT - percentage of indicators allowed for the volatility filter
AREA 5 - acceptable volatility zone
AREA 1 - volatility zone crossing


AUTO GMT - automatic calculation of broker GMT (requires URL in worltimeserver.com settings)
USE NEWS FILTER - strong news filter, not active by default
MANUAL GMT - manual GMT input for special brokers


SLEEP MINUTES BEFORE HIGHT NEWS - delay in minutes before the start of strong news
SLEEP MINUTES AFTER HIGHT NEWS

-

delay in minutes after strong news

SLEEP MINUTES BEFORE NONFARM / FOMC -

delay in minutes before the start of EXTREMELY strong news

SLEEP MINUTES AFTER NONFARM / FOMC

-

delay in minutes after EXTREMELY strong news

СURRENCY - currencies to track in news
MAGIC - is a unique identifier, each system has its own
STOP CHRISTMAS DAYS - New Year holidays