Install your robot MT5
This instruction provides a detailed list of steps to install and activate an Expert Advisor purchased on the Metatrader 5 platform. Read the page carefully until the end.
The activation procedure is only possible if you have an active account on mql5.com. If you don't have one, you can register quickly by clicking on this MQL5.
If you have any questions, you can reach me on my profile:
Profil MQL5 : ✔️ https://www.mql5.com/en/users/incepline
My other products with their advanced technology (artificial neural networks) :
✔️ https://www.mql5.com/en/users/incepline/seller
1. First, enter the Metatrader platform and login using your credentials on mql5.com. To do this, click on the little man icon in a circle in the upper right corner.
2. If you need to change the platform language, click on the "View => Languages" menu, select the desired language, then restart the platform.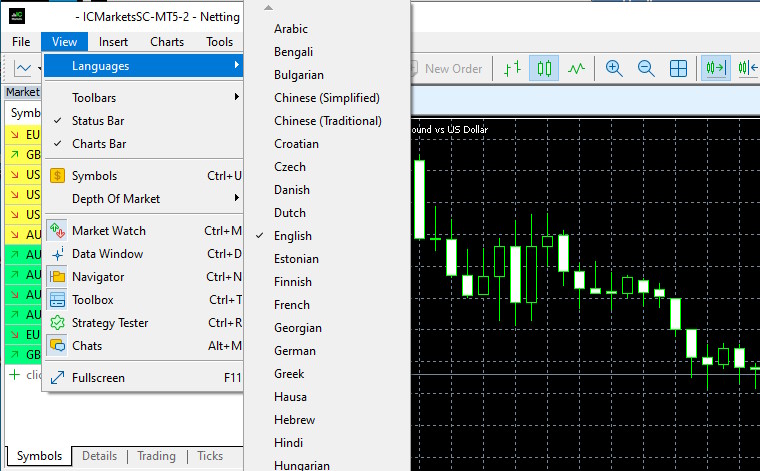 3. Then, to download the purchased products, select " View => Browser" and click on "My Purchases" in the list opened in the "Market" section. In the opened window, find your purchased product and click "Install".
Also, you can find the products you purchased in the "Expert Consultants" list in the "Market" sublist.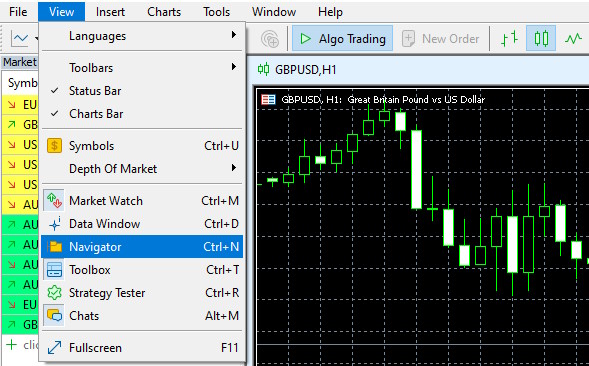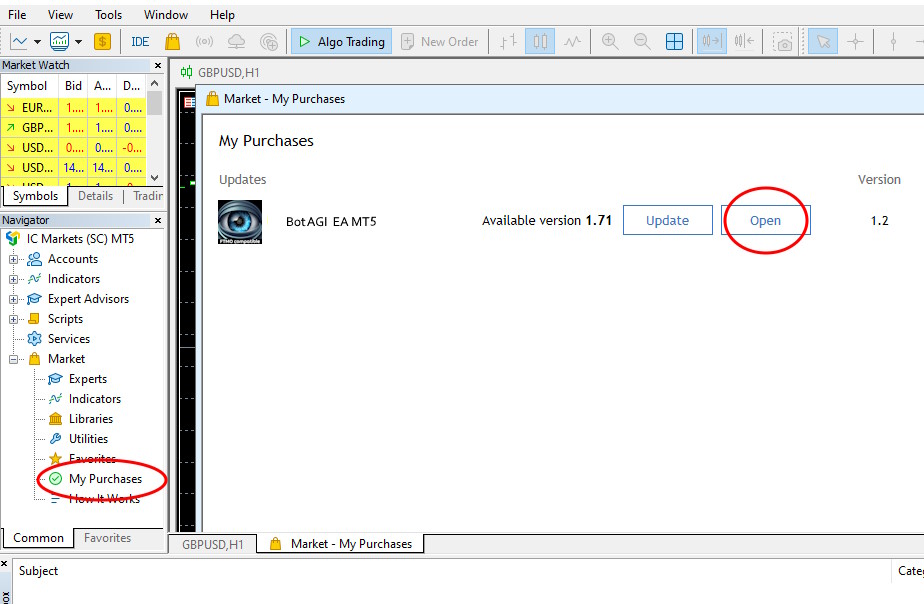 4. To enable products on your chart, do the following:
Select the chart window in which you want to activate a product, remember to check the correct period.

Click and hold the left mouse button on the product and drag it to the chart where you want to activate the product.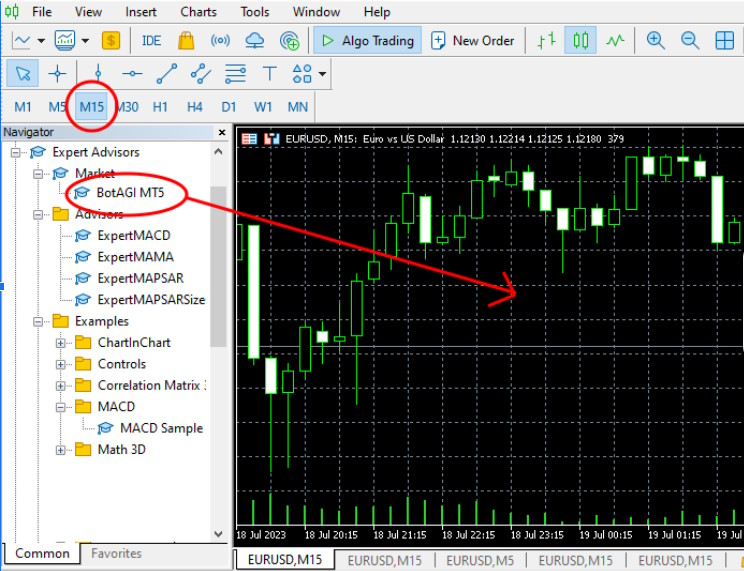 On the window that opens, check the box (Allow algorithmic trading) and click OK.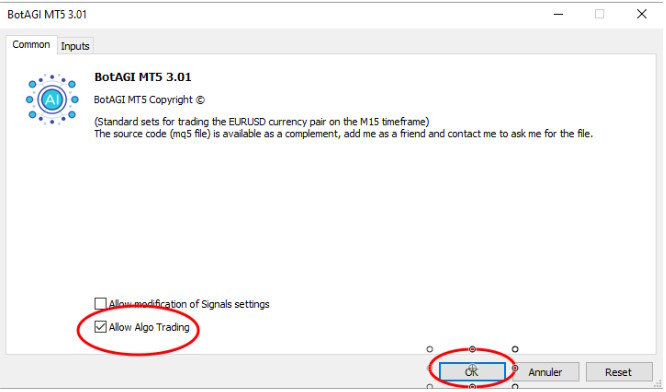 IMPORTANT!

Check that the button at the top of the toolbar is activated, the arrow must be green. Also, the top right hat of the graph should be blue.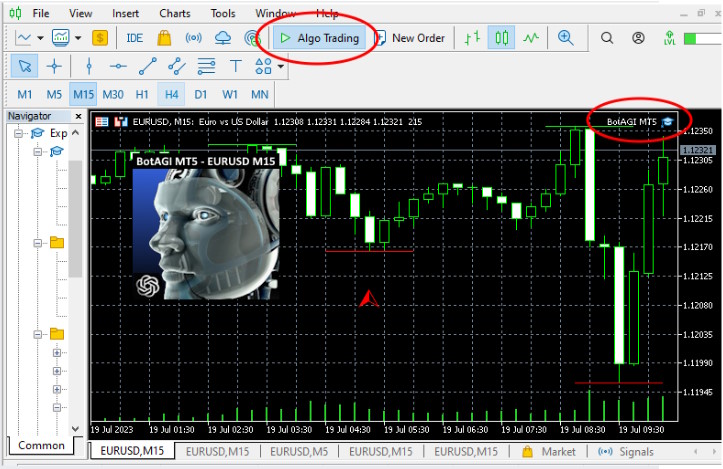 Last operation:
In the toolbar at the top, click on "Tool" then "options"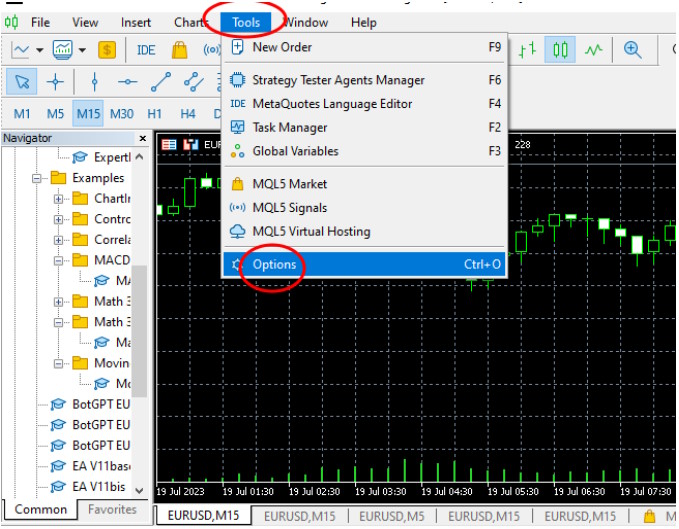 In the window that opens, check the 2 boxes then add the three addresses. Click on "Add new" then copy/paste the urls below.
https://nfs.faireconomy.media (news filters)
https://ec.forexprostools.com (news filters)
https://www.botgpt24.com (GPT Neurons Connection)
Then click OK. It's finish.
Close metatrader then restart it.