TRADE WITH SAM – ROAD TO SUCCESS
By following the strategy below and rules provided you will be able to grow your account and be consistently profitable
join trend blaster Telegram group : join now

Watch The Video ► ( Click Here)
By following the strategy below and rules provided you will be able to grow your account and be consistently profitable.
Now that you are all set up with your indicator and ready to trade, let us learn how to enter a perfect signal as well as filter out bad ones
The process is simple as simplicity is an important factor to success when it comes to trading.

*TDI – Traders Dynamic Index Pro (An all in one indicator that provides information on the current trend) - (Download MT4 TDI Here Download MT5 TDI Here)
*Yellow Exponential Moving Average (EMA). The 100 and 200 exponential moving averages are used to show the current (main) trend
*White Simple Moving Average (SMA). The 10 period simple moving average shows the short term trend and is used as confirmation of entry
*Green and Red bands. Give us confirmation of entry and show market swing lows, highs, oversold and overbought scenarios.
HOW TO IDENTIFY A PERFECT ENTRY SIGNAL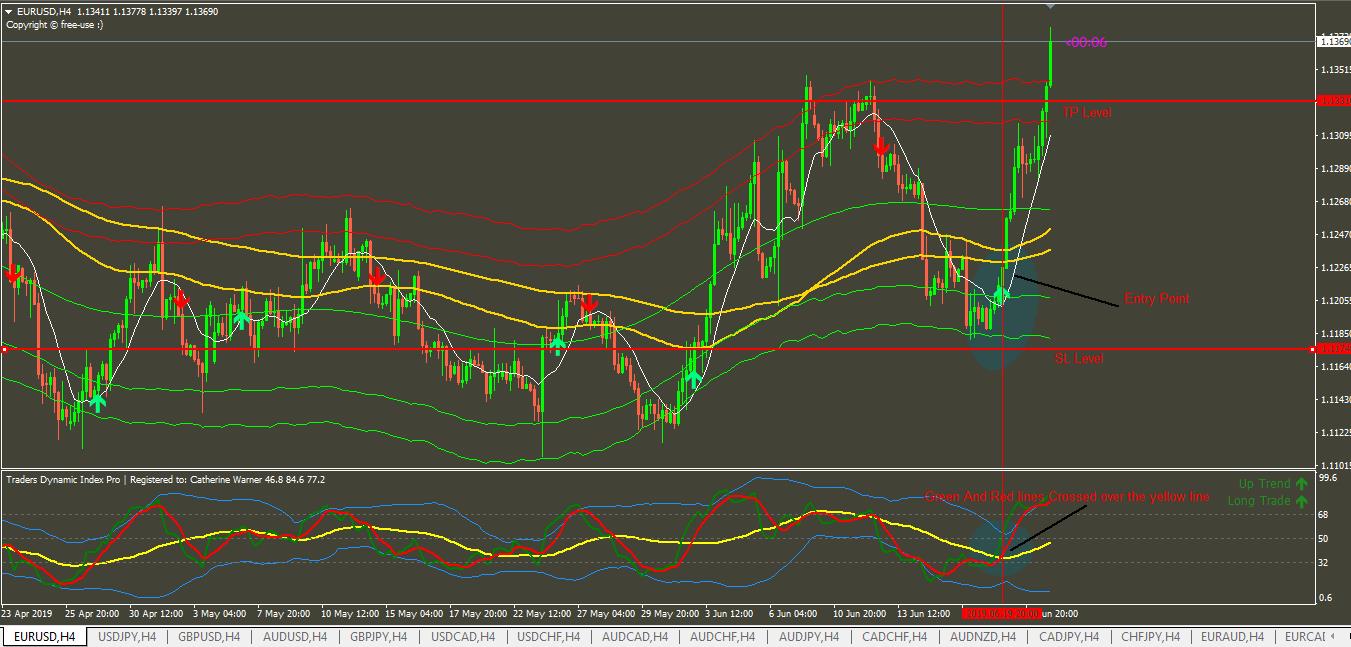 Study the chart above and take note of the marked points

Entry Signal Rules

*Candles must touch either the green or red price bands
*The 10 period SMA (White line) must have touched the green or red price bands
*When the entry signal arrow appears, the signal candle must be either above (for a buy) or below (for a sell) the 10 period SMA. Refer to the above image to better understand this entry set up
*For the Traders Dynamic Index, the green and red lines must be above (buy signal) or below (sell signal) the yellow line as shown in the image.
*DO NOT enter a position if the signal candle touched the middle green line (this area is referred to as no man's land as it is an area where candles tend to range)
HOW TO PLACE STOP LOSS AND TAKE PROFIT POINTS

*A stop loss can be placed below the previous low (For a buy) or above the previous high (For a sell) as shown in the image
*Take profit points can be placed on the opposite bands. For a buy a take profit point will be placed on the green band
However, a stop loss is not necessary if you are able to monitor the trade throughout.

If you do not use a stop loss, how do you know when to exit the trade?

If you do not use a stop loss then you must immediately exit the trade when the opposite signal to your trade appears. Do not consider if the trade is in profit or loss. At this point you must exit the trade.
This also applies if you use a stop loss or take profit, when the opposite signal appears you must exit the trade.
With a take profit point you can hold the trade until the opposite signal appears but always make sure to secure some profit once the take profit point has been reached
Let's look at how exactly we can get a perfect entry point for a trade

Sell Entry

*Candles touched Red Price Band and falling down
*Signal Candle closed below10 period SMA (white line)
*TDI Red and Green Line belowthe Yellow Line
*Signal Candle is NOT in no man's land (on the middle green Line)
Buy Entry

*Candles Touched Green Price Band and moving UP
*Signal Candle Closed above 10 period SMA (white line)
*TDI Red and Green Line abovethe Yellow Line
*Signal Candle is NOT in no man's Land (on the middle green line)
Use the 100 and 200 period EMAs to identify the trend
When you exit a profitable trade in a good trend, leave a small amount of capital in the trade as this will allow you to maximize profits given that the trade continues going your way. However, always make sure that you at least break even.
Check Our Client Reviews : (Click here)
For more information,

Please contact us via MQL5 Personal Message




CHECK THE LINK BELOW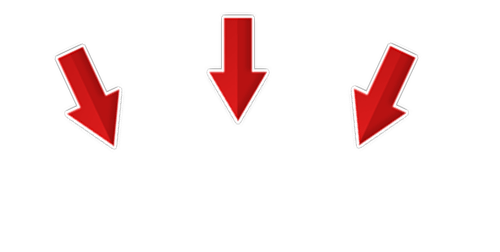 MT4 > CLICK HERE < MT4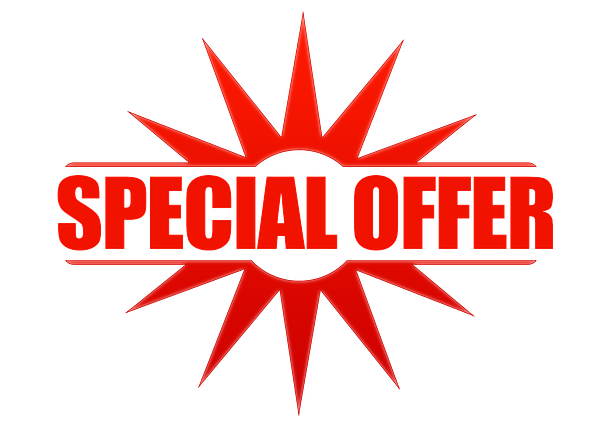 Original Life Time License Price: 130$
Discounted Life Time License Price: 30$
Save 100$ When you purchase NOW!
CLICK BELOW TO GET INSTANT ACCESS

The Sam's Trend Blaster indicator tracks the market trend with an unmatched reliability, by ignoring sudden fluctuations and market noise. It has been designed to trend-trade intraday charts and small timeframes. Its winning ratio is around 85%.
This is an arrow indicator that shows precise price reversals. A great arsenal to add to any chart.
Amazingly easy to trade
Find oversold/overbought situations
Enjoy noise-free trading at all times
Avoid being whipsawed in intraday charts
The indicator analyzes its own quality and performance
The indicator is suited to trade low time frames, because it ignores sudden price spikes or corrections, by reducing market noise around a mean price.
The indicator needs no optimization at all
It implements email/sound/push alerts
The indicator is non-repainting and non-backpainting
This indicator implements a trend-following orientation suitable for small timeframes that can permeate into very long trends in higher timeframes, amplifying your winnings.
Sam's Trend Blaster points price reversals with high degree of accuracy and it is great for scalping on the 1min time frame, Or swing trading on the 1hr time frame. Buy and sell arrows are shown on the chart as for entry signals. They do not repaint but confirmation entries with ALERTS are formed after the close of the candle or bar close.
There's more to this strategy ,special rules to how to enter perfect signal and entry/exit ..I will teach you all when you contact me on telegram
I will personally coach you until you completely satisfied ,even live video lessons if needed .
This is only for people who take Forex trading seriously and willing to practice,learn and be patience
4h time frame is the best , no need to sit in front of pc all day ..You only need to check when 4h candle close.Enter the trade set take profit and SL and relax let the market do the rest.
*For Desktop MT4 Only
*Great For Scalping
*Great For Swing Trading
*Arrow Entry Alerts
*Arrow Signals alert Strictly On The "Close Of The Candle"
*Works On Any Timeframe
*Works On Any Mt4 Pair
*Perfect For New Traders And Expert Traders
Free Strategy To Trade With Sam's Trend Blaster
Swing Traders
Wait for a Daily Timeframe arrow Alert
Then go down to the 4h or the 1h timeframe and enter the same direction arrows only
(Close Profits as you please, or close profits at lower low, or higher high, or wait for opposite arrow signal for exit)
Intra Day Traders
Wait for a 30m Timeframe arrow Alert
Then go down to the 15m or the 5m timeframe and enter the same direction arrows only
(Close Profits as you please, or close profits at lower low, or higher high, or wait for opposite arrow signal for exit)
Scalpers
Wait for a 15m Timeframe arrow Alert
Then go down to the 5m or the 1m timeframe and enter the same direction arrows only
(Close Profits as you please, or close profits at lower low, or higher high, or wait for opposite arrow signal for exit)
Always Follow Trend
SAM'S 20 COMMANDMENTS FOR SUCCESSFUL TRADING
In order to be a successful and profitable trader there are rules that a trader has to follow. These rules will nurture discipline which is one of the most important traits a trader can have. By following these 20 rules you will be on the right track to becoming a successful trader.
*Amount of capital to use: If you put your capital into percentage, as of 1 – 100%, never add more than 5% of your capital on a given trade 2% is ideal. Think of it this way, if you don't open a trade you can't make money, but if you lose all of your money you can't open a trade.
*Always use a stop loss. Always protect your trade as soon as it is open. Do not move your stop loss, majority of traders incur losses because they do not use a stop loss, or they move it and hope the trade will reverse. Don't be a trading clown; there are no hopes or tricks in the market.
*Never over trade. This would violate rule number one i.e. your capital rule.
*Never let a profit turn into a loss. If you let your trades run after you are in a profit raise your stop loss into profit or trail it so that you will have no loss of capital or in better words, a win/win situation.
*Never trade against the trend. Never buy or sell if you are not sure of the trend according to your research and the charts.
*When in doubt get out and don't get in when in doubt.
*Only trade in active markets, keep out of slow markets. Slow markets have very little liquidity which increases the risk of trading in them.
*Never limit your orders (don't use pending orders). Trade at the market price.
.
*Accumulate a surplus. After you make a series of successful trades, put some money into a security account (your second account or Volt (FX Pro) and use it only in emergency or times of panic.
*Learn patience. Never trade just to be in the market, a successful trader is a patient one.
*Never add on to a losing trade. This is one of the worst mistakes a trader can make.
*Be disciplined. Never get out of the market just because you lost patience or get in because you are anxious from waiting. Wait for the correct signals and momentum and get out if the momentum has turned on you or you get a signal in the opposite direction
*Never cancel a stop loss after you have placed it.
*Avoid getting in and out of the market often; wait for the correct signals and momentum.
*Do not be biased towards certain positions. Be just as willing to sell short as you are to buy long. Let your objective be to keep with the trend and make money. Forget about your instinct
*Never buy because the price of an asset is low or sell just because the price is too high.
*Be careful of opening trades at the wrong time. Wait until the asset is very active and when you get your signals in the trading zone ideally on the 1 min and 5 min and take a trade in the direction of the trend.
*Never hedge. If you are long on a pair and it starts to go down, don't sell it short just to hedge it and try to make some money. Get out of the market, take the loss and wait for another opportunity.
*Never change your position in the market without a good reason. When you make a trade, let it be for a good reason or according to signals and trend. Also do not get out (if you are letting your trade run) without a definite indication of a change in signals or momentum.
*Avoid increasing your trading after a long period of success or a period of profitable trades. Be happy and content with your profits, have daily, weekly, monthly, quarterly and of course yearly goals that are connected. Remember trading is not a race it's a journey.