The Dollar drives the market

Today we can clearly see that the USD is in the lead.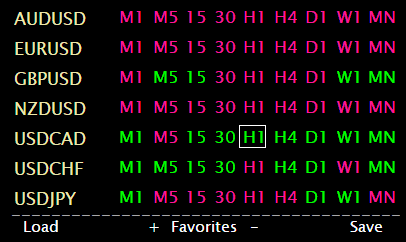 Almost all majors are perfectly in-line and the USD continues to gain strength against all other currencies.
The RBA event pushed AUDUSD and NZDUSD downwards and offered some great entries for our Asian traders.
GBPUSD was recently stopped by a support zone but the EURUSD is about to break to the downside.
Besides all that I'd like to continue with my yesterdays analysis of the USDCAD.

As assumed the USDCAD was unable to break down through the support zone.
More than that it gained 40 Pips through the Asian session and is now about to continue it's uptrend.
So let's have a look at the FX Power currency strength analysis.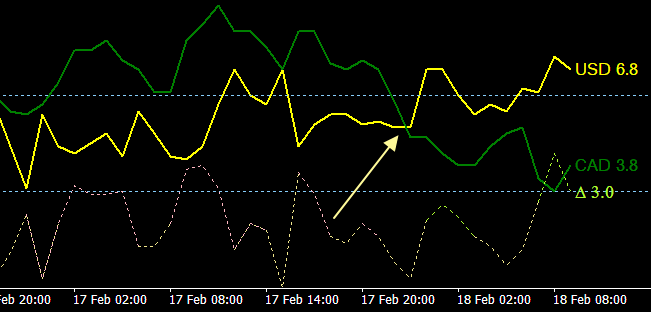 Yesterday we had a clear cross of both currency lines and the delta is rising slowly.
So this is a good chance to catch the beginning of a trend move on this pair.
And what about the support and resistance? That's what we see best in the big chart picture.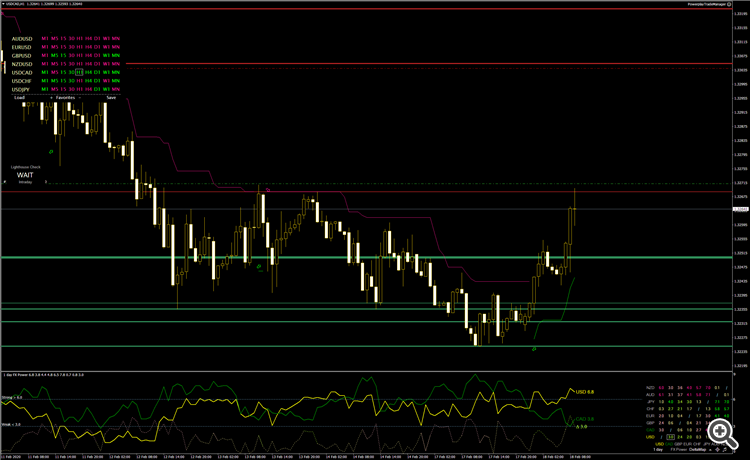 There is just a minor intraday resistance level which has been already tested.
The price will either break through directly or it will reverse down to the last massive support level before it goes finally up.
That's why we wait right above the resistance level with a pending BUY order.
Find the right trading opportunities day by day!
(and learn when to better stay out as well)

1. Visit https://www.mql5.com/en/blogs/post/677671
2. Have a look at our free News Channel -> https://t.me/STEIN_INVESTMENTS_NEWS
Besides the advantage of professional in-depth market analysis provided by my tools,
you'll get access to an exclusive group of skilled and successful traders who are willing
to share their experience and trades with anyone interested.

It takes just two steps to become part of our great and successful community

1. Get your toolset at https://www.mql5.com/en/users/blueball/seller

2. Send proof of your purchase to https://t.me/SteinInvestments
and you'll get your invitation to our amazing group chat

All the best and happy trading
Daniel