Indicators: Weis Pip Wave, Weis Wave with Alert (+Speed Index) and No Demand No Supply ( https://www.mql5.com/en/users/takisd/seller)
Nice 30 pips so far.
Let's read the chart, they are so predictable.
1. Hit Previous Support coming from 1HR which also happens to be a Fib area coming from 4HR chart - Confluence !!!
2. First Push up - Speed Index 76.9
3. High Speed Index on the down move 40.8 - Hard time to go down - Buyers and up we go !!!!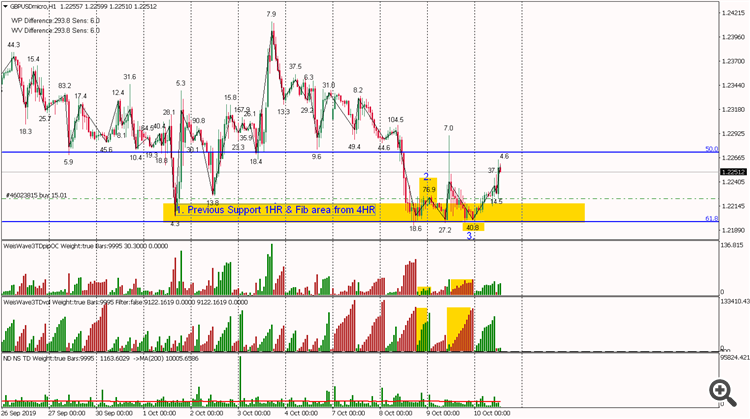 The result More than 230 pips