Published on Wednesday, disappointing inflation data contributed to the weakening of the pound and the fall of the GBP / USD. The consumer price index (CPI) in May grew by 2.4% compared to the same period of the previous year, as in April.
The published data indicate that inflationary pressure in the UK remains, despite the restrained growth of wages. The leadership of the Bank of England, headed by Mark Carney, has repeatedly signaled that it expects two or three increases in borrowing costs in the UK over the next two years in order to bring inflation back to a 2% target.
The inflation report released on Wednesday may strengthen expectations for another small increase in borrowing costs, as the data signals that inflationary pressures are on the rise. Growth in company sales prices accelerated in May for the first time in six months. The producer price index rose by 2.9% compared to the same period of the previous year, after rising by 2.5% in April.
On Thursday, strong retail sales data was released, which pushed the pound up.
Compared to May of the previous year, retail sales in May grew by 3.9%. Compared to the previous month, sales increased by 1.3%, although they were projected to increase by only 0.3%. In April, retail sales grew by 1.6%.
On published data and after yesterday's decision of the Fed to raise rates the GBP / USD rose by 70 points from the opening of the trading day.
The next meeting of the Bank of England, dedicated to monetary policy, is scheduled for June 21. And now investors are watching the data, which may allow the central bank to hint at raising rates this year.
Economists expect that the next rate increase may occur in August.
In anticipation of this decision of the Bank of England, the pound may continue to strengthen, including in the GBP / USD.
*)An advanced fundamental analysis is available on the Tifia Forex Broker website at tifia.com/analytics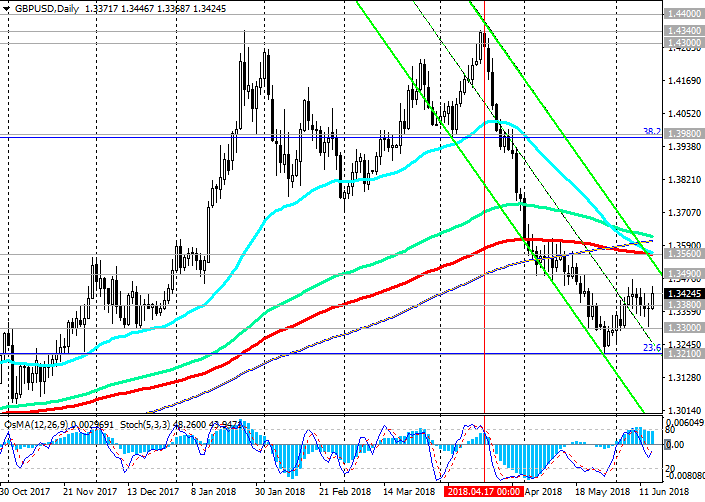 Support levels: 1.3380, 1.3300, 1.3210, 1.3000
Resistance levels: 1.3490, 1.3560, 1.3650, 1.3800, 1.3980, 1.4000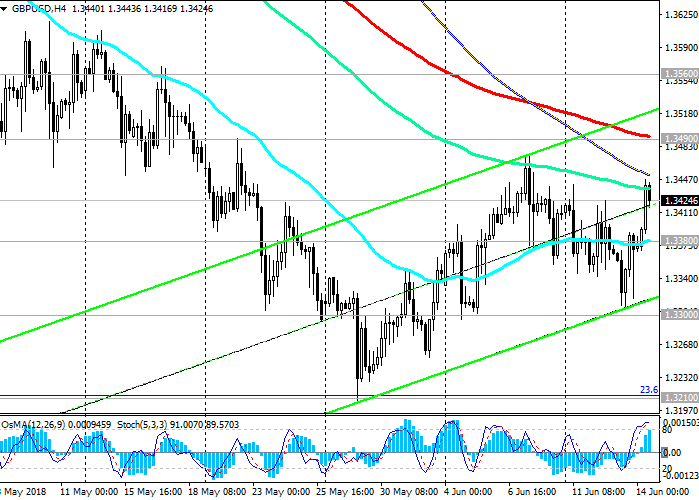 Trading Scenarios
Sell ​​Stop 1.3370. Stop-Loss 1.3450. Take-Profit 1.3300, 1.3210, 1.3100, 1.3000
Buy Stop 1.3450. Stop-Loss 1.3370. Take-Profit 1.3500, 1.3560, 1.3620, 1.3800, 1.3980
*) For up-to-date and detailed analytics and news on the forex market visit Tifia Forex Broker website tifia.com