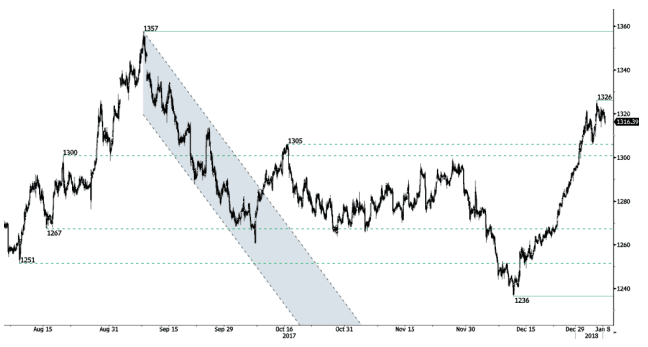 Bullish momentum continues.
(Yann Quelenn)
• Gold is pushing higher after the strong
collapse even though traders are taking some
profit. Hourly support is given at 1236
(12/12/2017 low). Resistance is located at 1326
(04/01/2018).
• In the long-term, the technical structure
suggests that there is a growing upside
momentum. A break of 1392 (17/03/2014) is
necessary ton confirm it, A major support can be
found at 1045 (05/02/2010 low).