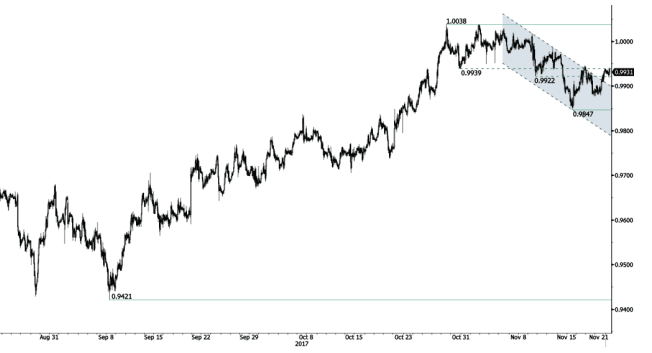 Bullish bounce halted.
(By Yann Quelenn)
• USD/CHF declining trendline has halted
progress. The technical structure indicates
further downside risks. The pair has failed to
hold consistently above the parity. If the pair
heads towards 0.98, there might be even more
downside pressures. The road would be wideopen
for further decline.
• In the long-term, the pair is still trading in
range since 2011 despite some turmoil when the
SNB unpegged the CHF. Key support can be
found 0.8986 (30/01/2015 low). The technical
structure favours nonetheless a long term bullish
bias since the unpeg in January 2015.