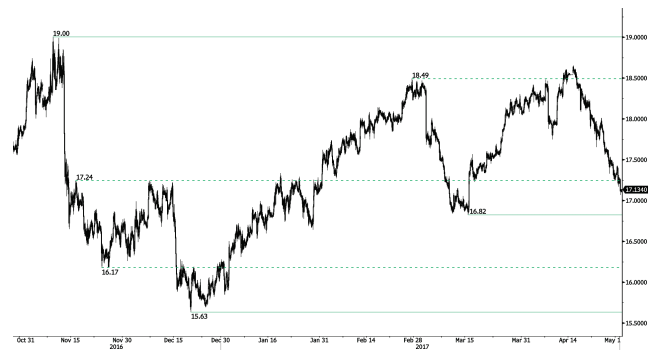 Continued weakness.
• Silver has broken strong support at 18.16
(rising trendline) indicating further downside risk.
Strong support is given far away at 16.82
(15/03/2017 low). Strong resistance is given at a
distance at 19.00 (09/11/2017 high). Expected to
see continued bearish pressures.
• In the long-term, the death cross indicates that
further downsides are very likely. Resistance is
located at 25.11 (28/08/2013 high). Strong
support can be found at 11.75 (20/04/2009).
(By Yann Quelenn )