Hello traders,
We're in the market sentiment is fickle.
It is because of Brexit and central banks of BOE, ECB, FED and BOJ produce some sentiments at the same periods.
In range (sideways) markets like that, please don't refuse to see and determine major Support and Resistance levels that actually available.
This image has thousands of words to explain.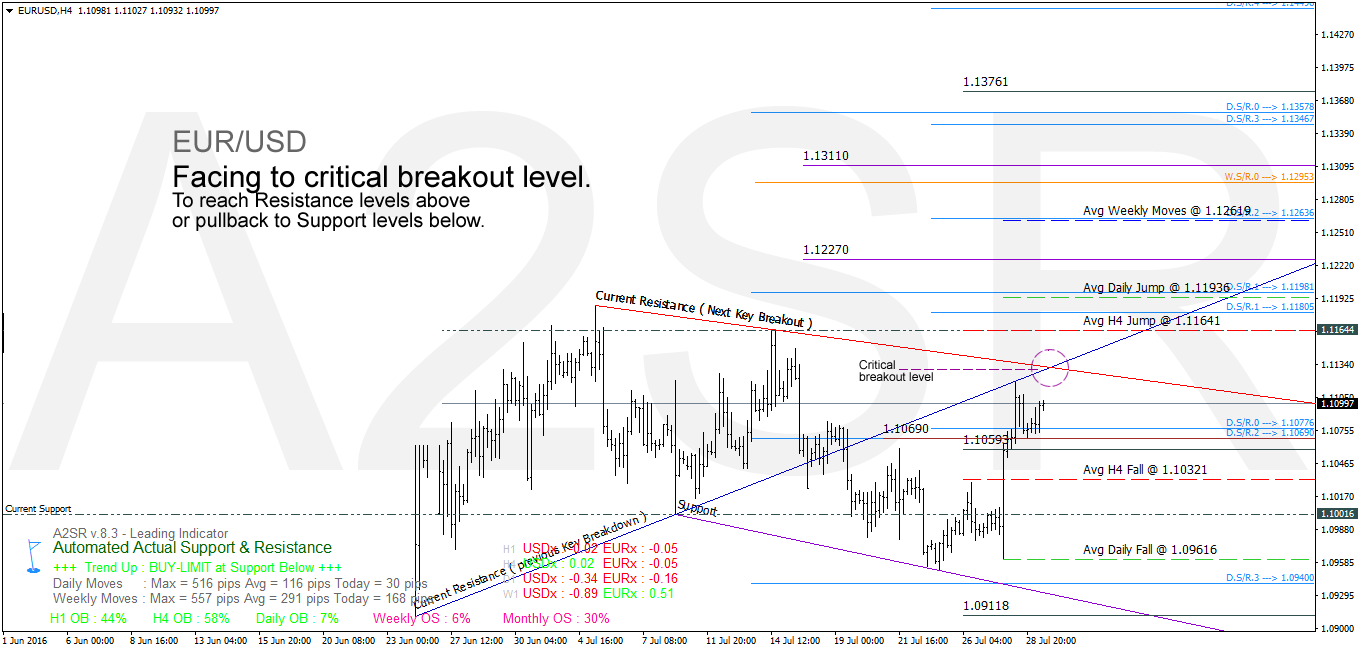 Today, EUR/USD Facing to Critical Resistance as Breakout Level.
Next Key Breakout is strong (push EUR/USD reach next Resistance level above,
and in the same level for Previous Key Breakdown level is also strong (pull EUR/USD back to Support below).
So, if we are understand how to work with Support Resistance, then this is good opportunity :)
Fyi, this is not a trade recommendation,
but you may take this opportunity for your review.
Good luck :)
Yohana
ps.