Hello traders,
This is a continuation of an opportunity buying EUR/USD at Major Support that was posted on July 6, 2016 here.
On friday July 15, 2016 we got a sign EUR/USD breakthrough major Support at Triangle of H4.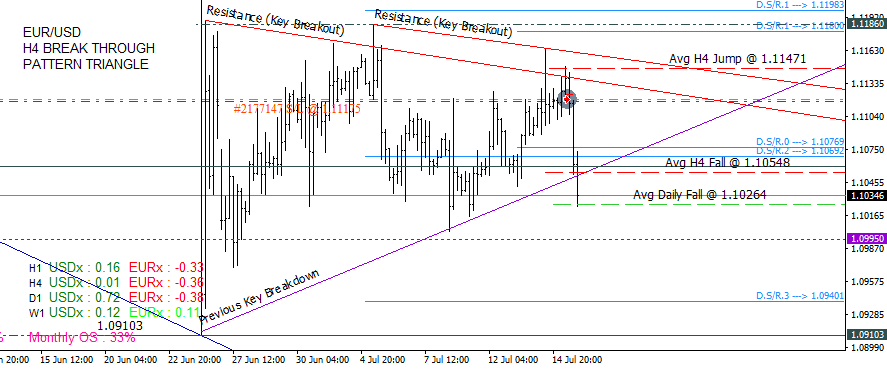 Before it happened, currency power index USDx move upward (green) and EURx move downward (red) on that day.

Sell position was taken after price pull-back from Resistance of Triangle H4 with breakeven (25/2) s/l +2 pips after run 25 pips to lock position.
H1 for more detail: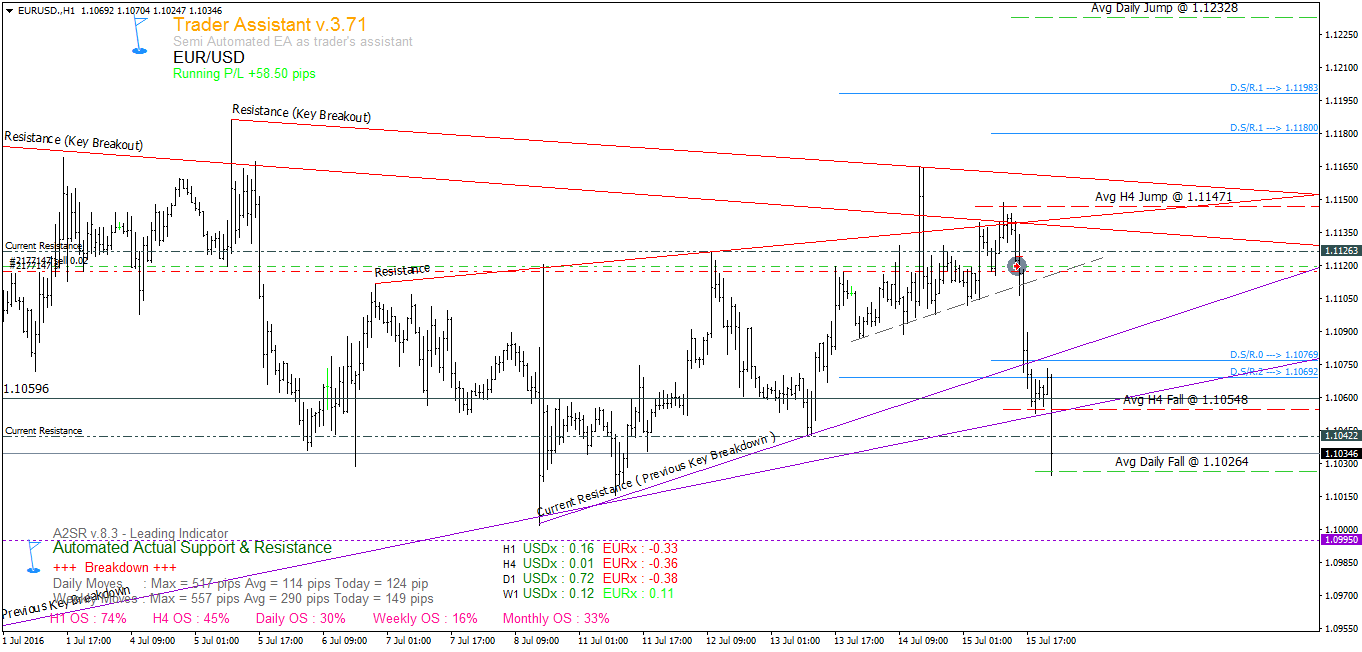 As we know trading fx is not too easy, so I just expected that is not false breakdown and might be able to reach major Support as an opportunity buying EUR/USD from the bottom at Major Support.
Btw, this is not a trade recommendation, but you may take it for your review.
Good luck.
Yohana