July 5th, 2016: The JPY is the strongest. The GBP is the weakest.
As North American traders enter for the day, the JPY is strongest currency, while the GBP is the weakest. The GBP has obviously found it's trend from comments from BOE's Carney who continues to speak of "action". New post Brexit lows vs. the USD is the result.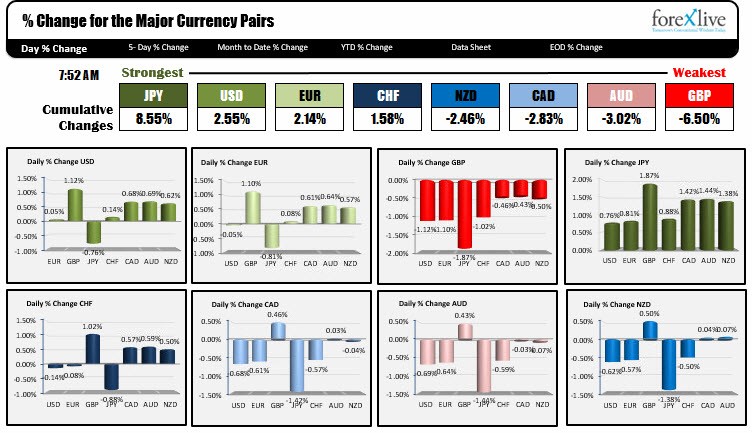 For the JPY, stocks are on the defensive and the JPY crosses are all moving lower (flight into the safety trade idea). Technically, the USDJPY moved away from the 100 and 200 hour MAs after hanging around each for the last few days. Actually, yesterday, there was a move below the 100 hour MA in the London/NY holiday session. However, there was no liquidity to push things further. Today, the Far East session gave at a shove lower and the market took the price toward the 38.2% line.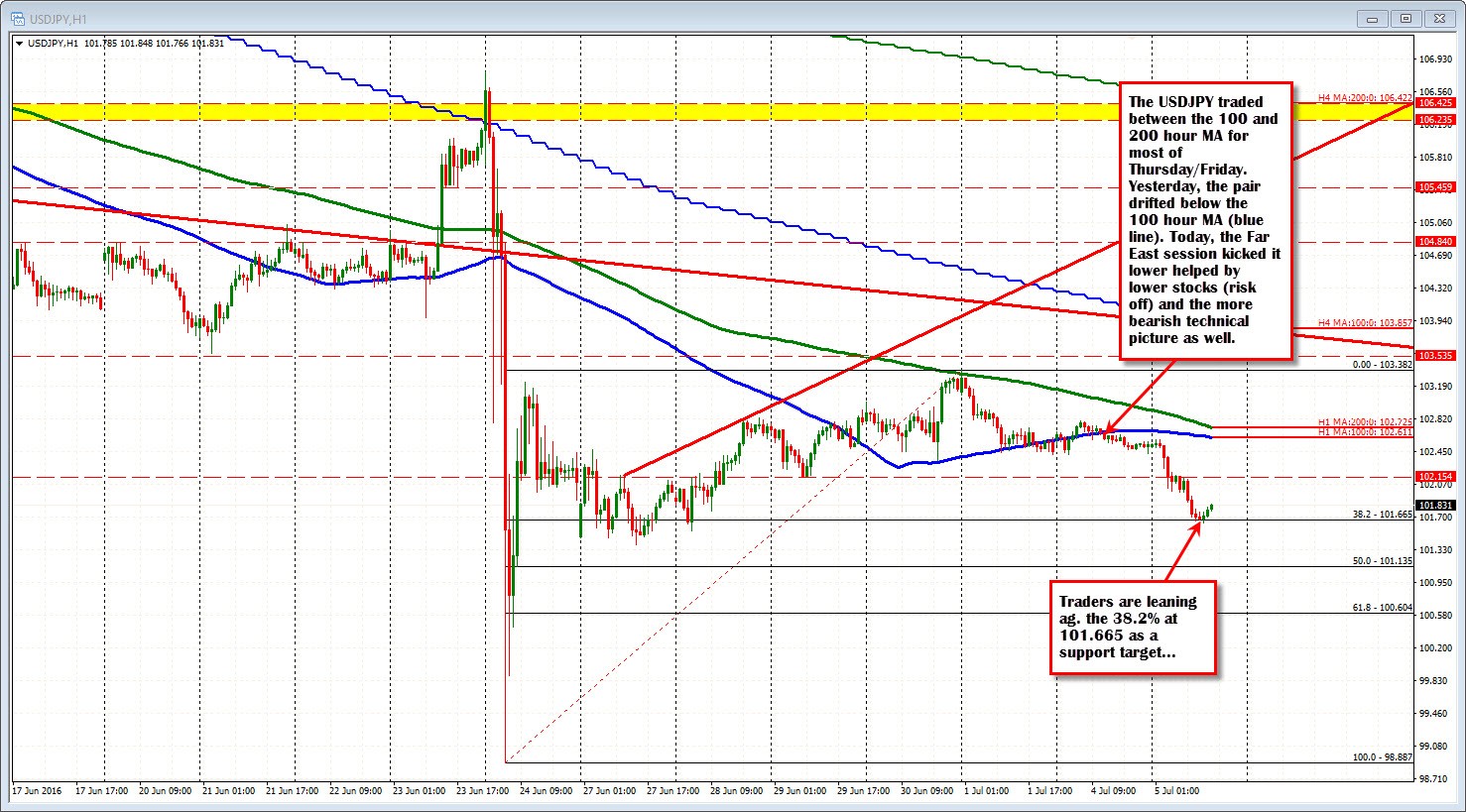 Crosses like the GBPJPY are being hit more, with the GBPJPY down about 1.87% (at the time of the snapshot). AUDJPY, CADJPY and NZDJPY are not looking too hot either (commodities look weak - they are more bearish).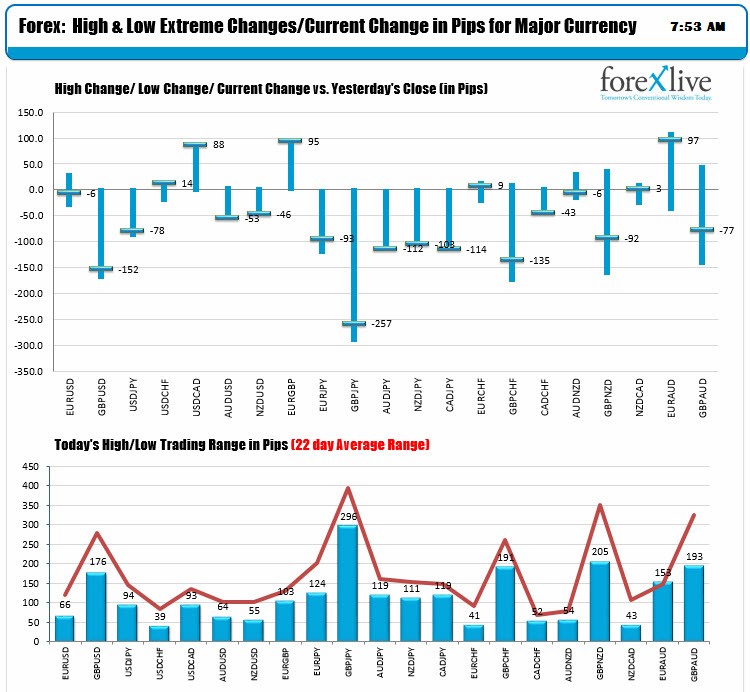 US Factory orders will be released with expectations for -0.8%. Durable Goods were reported earlier at -2.2% with ex trans -0.3%. They get revised with the Factory orders data. IBD/TIPP economic optimism will also be released (they all get released at 10 AM) . NZ Dairy auction and FOMC Dudley speaks at 2:30 PM/1830GMT. The title says "speaking on the local economy at the Greater Binghamton Chamber of Commerce in NY. Of course, there will likely be opportunity to speak more nationally and perhaps globally as well through any question.