More jitters beginning to circulate
Two polls released today have shown the 'leave' side in front (Opinium and TNS). They show varying degrees of momentum.
The idea late last week and on Monday was that the assassination of Jo Cox would swing the momentum towards 'remain' but that momentum might have stalled and the 'leave' side is sticking around.
A rainy forecast for Thursday also might mean that some soft 'remain' voters might stay home while the ardent 'leave' crowd is likely to show up. Turnout is a huge factor and I expect to see jitters across all markets in the hours ahead.
I argued for selling GBP on the spike earlier and I think there is still downside from here. Those on the sidelines might want to wait for a break of 1.4638 or 1.4614 before getting involved.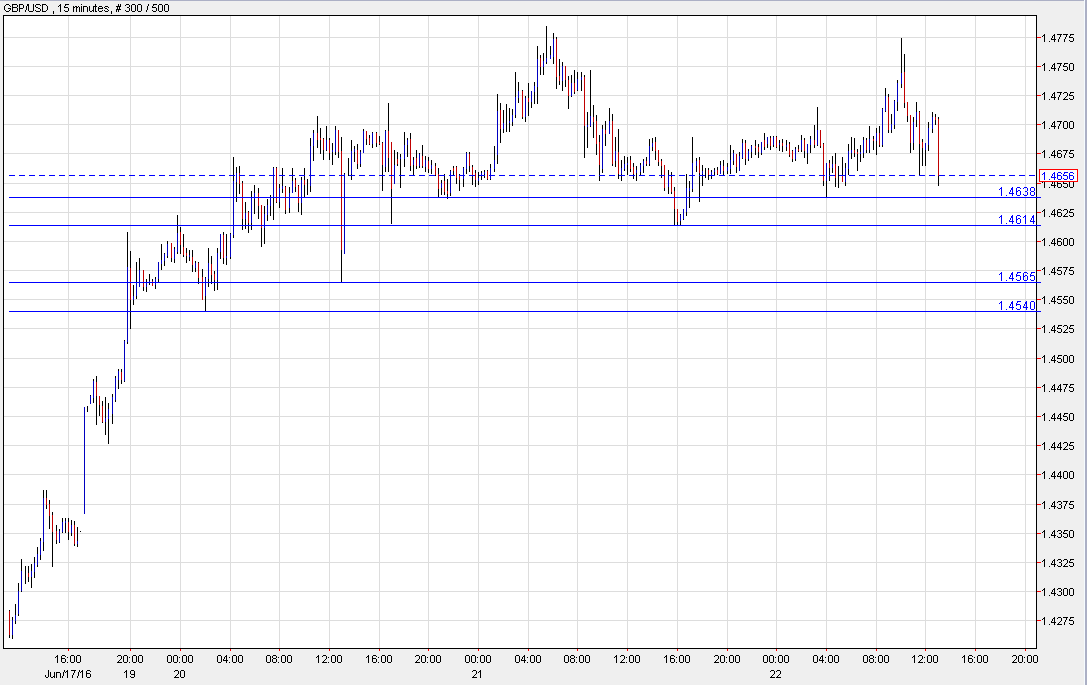 Double top?