Two Important Notes About The Last Decline in Dow Jones Industrial
1- The Last decline in Dow Jones lead to a great change in VIX value. so we should worry from the current falling trend which is in the beginning.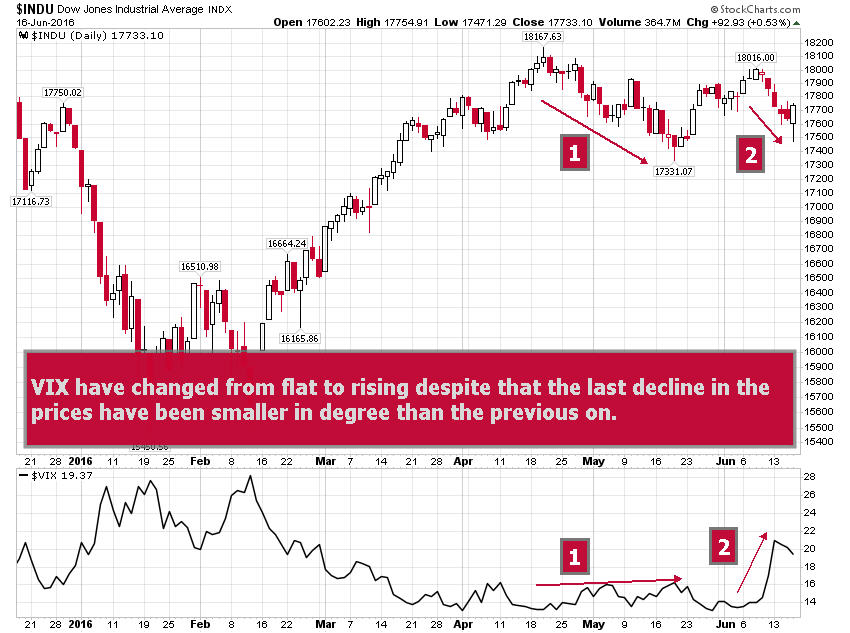 2- The correlation between Dow Jones and Gold is Inverted in direction to a high degree. So we can trade this inverted correlation.