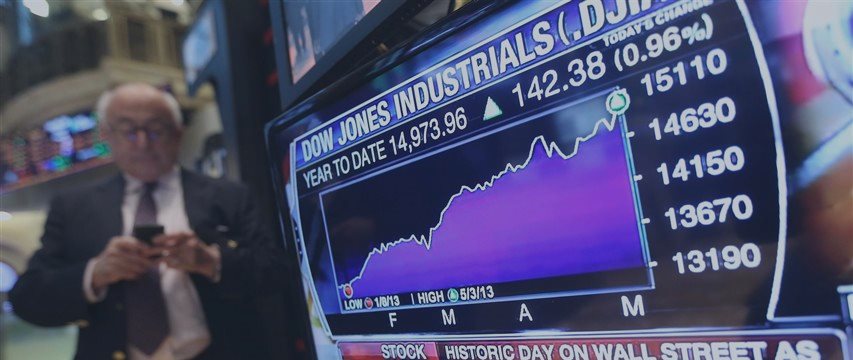 U.S. stocks opened slightly higher on Thursday as contrasting earnings and economic data dominated headlines.
The S&P 500 opened flat at 2,101. The Dow Jones Industrial Average was also flat at 17,868 at the open. The Nasdaq Composite began the day virtually flat at 5,143.
The dollar climbed against the pound with GBP/USD last seen at 1.5284, down 0.93%.
EUR/USD rose 0.25% to trade at 1.0891.

Earlier, data showed that initial jobless claims in the U.S. in the period running from October 25 to October 31 rose by 16,000 to a seasonally adjusted 276,000, the government said Thursday. The last time jobless claims were higher was at the end of August. Economists had expected a slight rise in claims from the prior's week level of 260,000.
In a separate report, the Labor Department said that productivity, which measures hourly output per worker, rose at a 1.6 percent annual rate after increasing at an upwardly revised 3.5 percent rate in the second quarter.
Manufacturing productivity climbed at its fastest pace in four years, led by the durable goods sector. Economists had expected productivity falling at a 0.2 percent rate last quarter after expanding at a previously reported 3.3 percent pace in the second quarter.
The trend in productivity remained weak despite a rise in Q3. Productivity climbed only 0.4 percent compared to the third quarter of 2014. Economists blame softer productivity on lack of investment, which they say has led to an unprecedented decline in capital intensity.