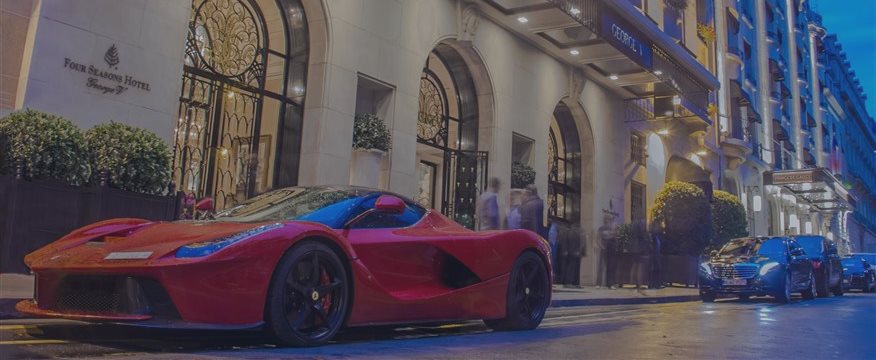 Shares in Ferrari will make their debut on Wall Street Wednesday, after the group's initial public offering raised $893m on Tuesday, valuing the company at almost $10bn, with fans rushing towards its shares along with institutional investors.

Controlled by Fiat Chrysler Automobiles, Ferrari pulled out all the stops to market itself to some of its cars' owners as well as Wall Street, and also limited the offering to a 9.1% stake in the company, the Guardian reports.

This strategy worked, as the IPO was priced in New York on Tuesday at $52 a share, the top end of its indicated $48 to $52 per share range, according to people with knowledge of the matter.

Shares will begin trading on Wednesday and list on the New York Stock Exchange under the symbol "Race".

The proceeds will be directed to help fund FCA's pretentious growth plan concentrated around the revamp of its Alfa Romeo, Jeep and Maserati brands. A successful listing will boost FCA's finances at a time when its calls for a merger partner are left without attention.
Fiat Chrysler is taking Ferrari public to sell a tenth of its 90% stake in the firm. According to a regulatory filing, all proceeds from the IPO will go to FCA.
The luxury carmaker also came to a different investor mix, in an effort to capitalize on the emotional resonance of its brand. It targeted more retail investors than a typical IPO, focusing on high net-worth individuals and Ferrari owners. Some of them said said they received letters this summer inviting them to obtain company shares once it listed.
The strategy demonstrates an awareness of what is a driver of many investment decisions, said Meir Statman, professor of finance at Santa Clara University and author of "What Investors Really Want". He added that the utilitarian benefits of a Ferrari barely differ from those of a Toyota.

"Both will take you from home to work and back. But Ferraris yield expressive and emotional benefits that Toyotas cannot match. A 70-year old in a Toyota is old, but a 70-year old in a Ferrari is young."
The total fortune for FCA, including proceeds from the IPO and €2.8bn($3.2bn) to be directed to the parent as part of Ferrari's spin-off, is seen at around $4.2bn.