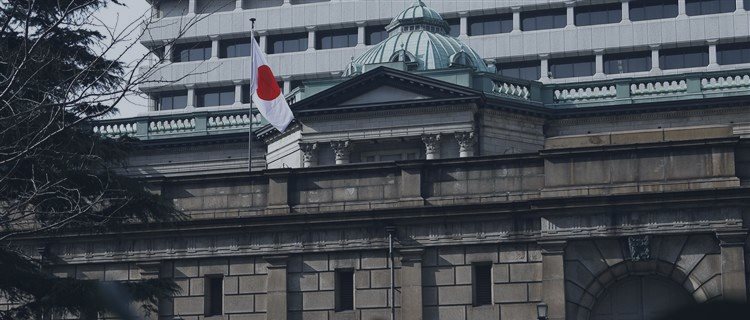 "I don't think it's a bad thing to send a signal that selling of the yen is coming closer to its limit bit by bit," Koichi Hamada, an adviser to Prime Minister Shinzo Abe on monetary policy, told in an interview with Bloomberg. The Bank of Japan thus needn't force inflation to its 2 percent target.

It could be problematic if the currency weakens further, according to Hamada.

The Japanese currency has dipped 23 percent since the Bank of Japan started its monetary stimulus program two years ago, boosting profits of big exporters while burdening small companies and importers with heavier costs.

The yen traded at 119.77 per dollar at 4:24 p.m. in Tokyo. Economy Minister Akira Amari said the important point is to avoid sharp moves up and down.
Hamada described 120 against the dollar as "considerably weak" and also said "there's no need to force inflation to 2 percent."
According to Commerzbank AG, Hamada's comments cast a cloud over the government's reflationary policies and may require the administration and the BOJ to reinforce them.
"The country is now paying for the BOJ's lack of independence from the government," Bloomberg said referring to Ulrich Leuchtmann, a currency strategist at Commerzbank AG in Frankfurt.

A disadvantage of combining monetary and economic policy is that "the BOJ depends on the vagaries of day-to-day politics and that the continuity required to ensuring credibility is at risk."
105 per dollar may be an appropriate level for the yen, in consider purchasing power parity which takes into account relative price levels in different countries, Hamada says. 10 - 20 percent deviation from this is acceptable, he adds.
Last week the Bank of Japan kept its record asset purchase plan unchanged as Governor Haruhiko Kuroda tries to drive inflation that has halted mainly due to the low oil.
A 2 percent inflation target has been central to Kuroda's campaign to reflate Japan's economy after twenty years of stagnation.
Tomomi Inada, the policy chief of Abe's ruling Liberal Democratic Party, said in an earlier interview that Japan needs to address the negative impact of the weakening yen on small companies and regional parts of the economy.
Firms have greatly benefited, and what is necessary now are policies to help those hurt by the currency's depreciation, she said.
According to Greg Gibbs, a strategist at Royal Bank of Scotland Group Plc in Singapore, it appears there is some kind of move from the ranks of the government and its advisers to keep a lid on the dollar above 120 yen.
While the yen is already weak and is significantly supporting the economy, pushing it lower still might unsettle confidence for smaller business and regions that have dealt with higher import costs, but may be struggling to put up selling prices, according to Gibbs.