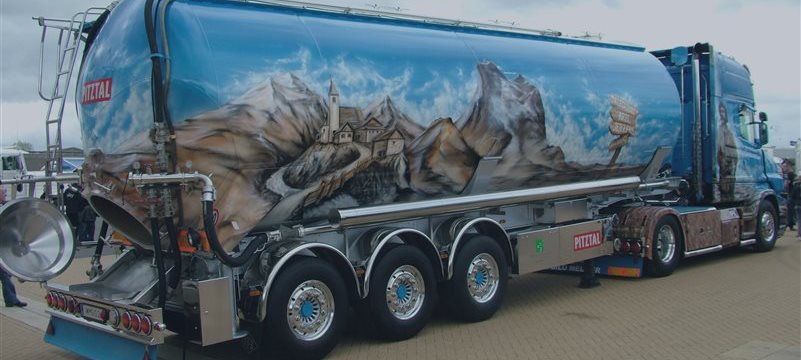 STOCKHOLM--Shares in Swedish truck maker Volvo AB climbed more than 10% Friday as orders grew 14% in the third quarter as strong demand in North America offset sluggishness in emerging markets and Europe.
The company said orders in North America improved by 73% and reached a total of 17,772 vehicles, up from 10,251 the previous year, as the group gained market share in the region.
Net orders in the third quarter amounted to 50,449 trucks, up from 44,224 vehicles a year ago while orders in Asia grew by 4%, while those in Europe and South America declined by 6% and 16% respectively.
Volvo on Friday raised its forecast for the North American market for heavy-duty trucks to about 270,000 vehicles in 2014 from a previous forecast of 260,000. For 2015, the market is expected grow to about 280,000.
Investments in new products and an expanded dealer network in the region is paying off, said chief executive Olof Persson in an interview with The Wall Street Journal. He said that a repositioning of the company's American Mack brand earlier this year, which included a new version of the brand's famed Bulldog logo and an increased focus on highway products, has received positive feedback from customers.
"Mack is also a strong brand within construction, and that segment of the market is starting to come back," Mr. Persson said.
Mack Trucks has seen its share of North American truck sales shrink for almost a decade, from 13% when it was bought by the Volvo Group in 2001 to 8% in 2013, and the 114-year-old brand has, since 2010, invested almost $100 million in its plants and products to reverse the trend. Its 428 dealers have collectively spent $300 million in new facilities, service bays, more parts and employees.
"We feel like we are in a very good position to grow our business as the market grows," said Stephen Roy, president of North American sales and marketing, in an interview at the beginning of summer. He said Mack is looking to grow its overall market share in the U.S. to 10% this year, and to approach a market share of 13% by 2016.
Known as a workhorse truck good for garbage haulers, road builders and cement contractors, Mack is now also trying to gain market share by growing in the highway segment of the market. To signal this shift in focus, Mack has also undergone a visual make over. The completely new version of the brand's famous bulldog logo and a campaign with the slogan "Born ready" were launched in March this year.
"We sincerely believe it's a new day for us," said John Walsh, vice president of marketing at Mack. "It was time to make a bold statement."
At the TransEdge Mack dealership on the outskirts of Allentown, Pennsylvania, Frank Meehan, vice president of operations, sees the move as crucial. "I see it as important from a generational standpoint," he said. "Many see Mack as their father's truck." He believes the rebranding will help Mack be more current and that people will now take another look at what the brand has to offer.
Volvo said on Friday its market share in the U.S. and Canada climbed 1.8% for the group to 21.2%. Mack grew its market share by 0.2% to 8.6%, while the Volvo brand climbed 1.6% to 12.6%.
The world's second largest truck maker said net profit for the third quarter was 1.55 billion Swedish kronor, up from 1.42 billion kronor a year ago. Sales rose to 67.22 billion kronor from 64.88 billion kronor and operating income was 2.91 billion kronor, up from 2.50 billion kronor a year ago. Operating margin was 4.3%, up from 3.9%.
"The group's profitability is not on a satisfactory level and it is clear that we still have a lot of hard work ahead of us," Mr. Persson said.
Volvo is now in its second year of overhaul to improve margins, targeting a net improvement in the group earnings before interest and tax margin of 3 percentage points by the end of 2015, but job cuts and a reshuffling of operations has so far yielded few results. The company said on Friday it is implementing further cost cuts in its construction equipment business, truck sales, and IT operations. Cost reductions are expected to result in full-year savings of 10 billion kronor in 2016 compared with 2012.